Best Bodybuilding Gyms In Las Vegas
In this guide we pick Iris Kyle and Hidetada Yamagishi's Powerhouse Gym as our top pick in our guide to the best bodybuilding gyms in Las Vegas; with Lift Factory, Smash Iron and Stronghouse coming close.
Bodybuilding Gyms and Vegas
If for some reason you, like us find yourself in Sin City without gambling or partying on your mind then you can take a trip to one of these phenomenal bodybuilding gyms in Las Vegas and at the very least, earn your bad calories later in the evening. We rolled up to Las Vegas, Nevada to check out what really, is the best place to hit PBs in the desert city.
Las Vegas has an impressive bodybuilding history that dates back to some of its earliest days. In the 1940s and 1950s, there were some famous bodybuilders from Las Vegas such as Virgil Reis and Paul Anderson. Most notably, Las Vegas is home to several current and legendary IFBB Pro athletes such as Dennis Wolf, Michael Kefalianos, and Phil Heath – who has won a record-breaking seven Mr Olympian titles.
So if you're looking for the best bodybuilding gym in Vegas, then you're going to be pleasantly surprised, the city  has a wealth of experience and expertise in the sport – after all, this is a city where champions are made!
In a word, yes. Jay Cutler is known to train in the city, Phil Heath is from here and as you'll see from our list of bodybuilding gyms in Las Vegas, you're going to be a bit spoilt for choice with options, in what is a relatively small place population wise. But the key feature here is that Mr Olympia is held in the city each year. This event brings in visitors from all over the world and cements Vegas as a bodybuilding mecca. 
In addition to the Mr Olympic there's also the NPC USA Bodybuilding Championships and a number of amateur shows throughout the year. If you like bodybuilding, you'll find friends here.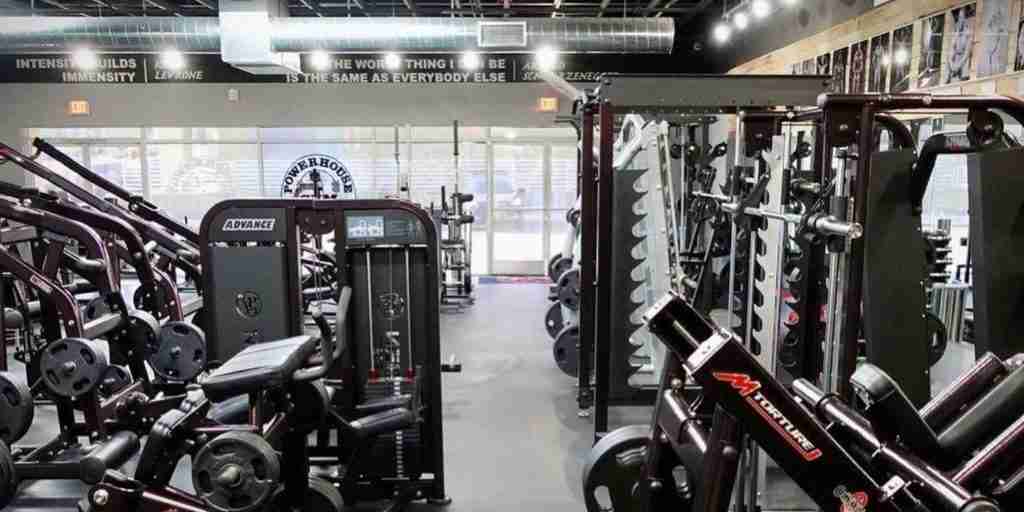 How we picked the best bodybuilding gym in Las Vegas?
We can talk about expertise, training qualifications as ways we picked the best bodybuilding gyms in Las Vegas, but the reality is, we are just fans of great gyms too and if you're the same you'll probably agree why these rock. Both of us combined have about 40 years in and out of gyms, with a particular passion for weightlifting. When we aren't moaning about bad hotel gyms, we hunt out the best old school bodybuilding gyms. We look for aesthetics, vibe, equipment brands and the absence of gaps in needed gym gear. But we also look for authenticity. Needless to say, Planet Fitness will never enter these listings.
Winner - Best Gym For Bodybuilders In Las Vegas
Powerhouse Gym isn't a single location bodybuilding gym, it's a worldwide brand with 45 years of experience, in 17 countries and tens of locations. The main Powerhouse brand started back in 1975 in Highland Park, MI, where their HQ is to this day. Their Las Vegas site is an independent license and is owned and operated by IFBB pros Iris Kyle and Hidetada Yamagishi. In case you didn't know, Iris is probably the greatest female bodybuilder of modern history. 10 Ms Olympia titles… enough said.
Alongside Powerhouse we name a few more at the end of this article, we also think are worth a workout. But let's start with what we think is currently the best bodybuilding gym in Las Vegas. 
Powerhouse Gym - Vegas NV, USA
Strolling up to the golden fronted real Vegas mecca of modern bodybuilding, you can hear the music coming out the front doors. You have that immediate jolt of 'I'm coming here to train!'

Like most days in Vegas the sun was out and after putting away a good 8 hours sleep and a decent breakfast, this was the main event for us. I'm sure there are millions of people who think we're mental – fly to Las Vegas to work out and not gamble, but they're the crazy ones. We had heard great things about the place and with such a storied reputation of the owners and pros who call this their home gym, it seemed only logical that this place was going to pick up the award as overall best bodybuilding gym in Las Vegas. Before we dive in to this gym fans toyshop, we will say, read the whole page – Lift Factory is also well worth your attention as is Stronghouse and Smash Iron Fitness. 
Why we love Powerhouse Gym
There's a lot to love about Powerhouse, but to sum it up in one sentence, it's like a toyshop for bodybuilding fans. Any gym with three plate loaded well oiled leg presses within 10 foot of the front door and the high ceiling surrounded by past pictures of bodybuilding legends is going to get your attention. The place feels spacious, airy, cool and everything looks crisp. The place is spotless and still has that shiny new feeling a couple of years into its life. When you think about what happens on some of the kit around here, that's no small achievement in itself!
In addition to general aesthetics of the place, there are a number of other things that make it easy to fall in love with Powerhouse Las Vegas. Number 1, it's easy to get to the gym due to it's location being on the less commercial side of town; 2, the beauty of their never-ending dumbbell rack and, 3, the presence of rarer bits of kit like the Pendulum squat. Speaking of legs, I think I counted 5 plate loaded leg press. I have been trying to go back through old photos to see if I can count the number exactly, I'm sure someone who reads this can write in and let me know, that said we will be back there just after the summer, so I'll make it my mission to check.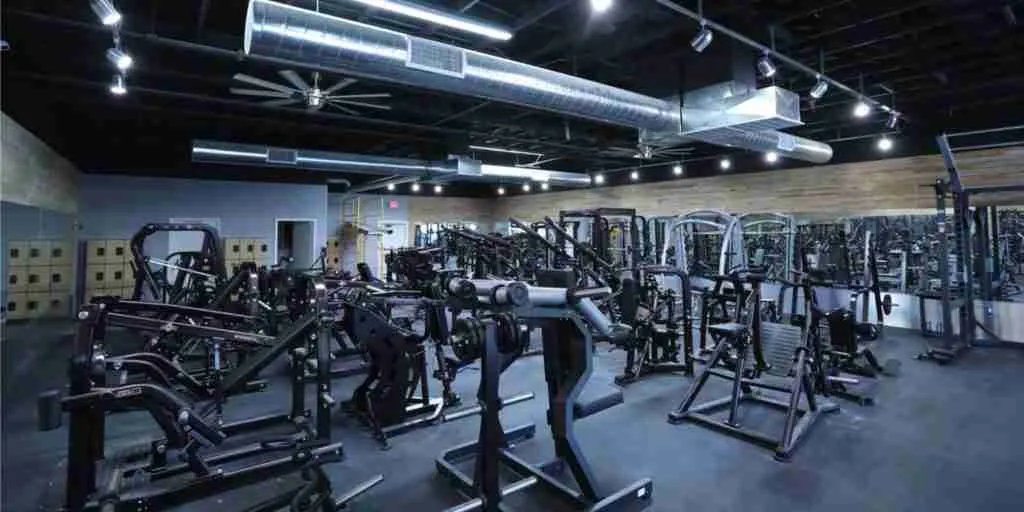 How to find Powerhouse Gym
If like most you're staying on the Las Vegas strip then to get to Powerhouse Gym by car, you're looking at a ride of around 4 miles. But with that trip, there is free parking for members and visitors in the lot out front, so don't feel the need to Uber or taxi it. Also on the route you head down Eastern Avenue which has an El Pollo Loco, and their double chicken bowls are an insane post workout protein hit.
Opening Hours
Price To Train
Reviews
Facility Info
Any Downsides?
Opening Hours
Staffed Hours:
Monday – Friday: 8 am- 8pm
Saturday: 8 am – 5pm
Sunday: 10 am- 2pm

Unstaffed Hours:
24/7 Member Access


Price To Train
Reviews
Facility Info
Any Downsides?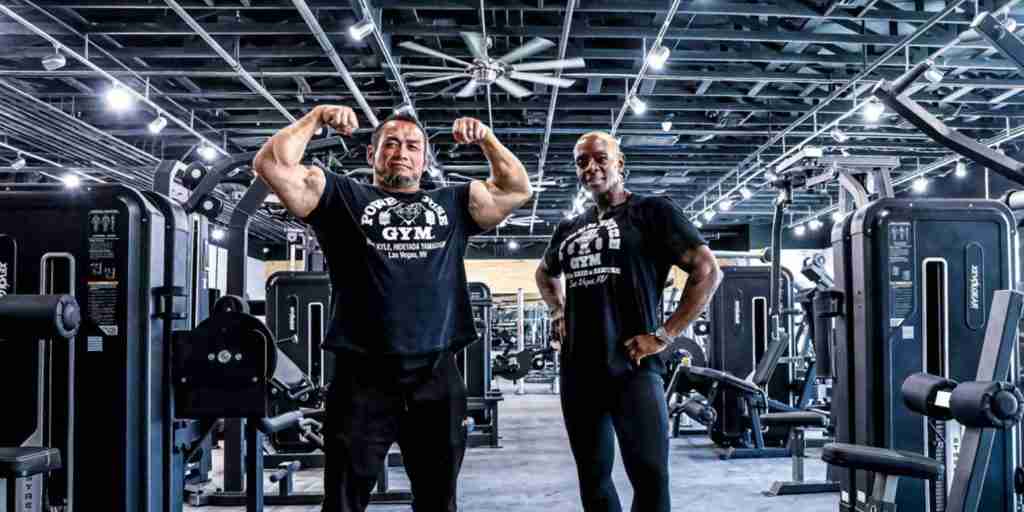 Other Great Bodybuilder Gyms In Vegas, Nevada
You didn't come all this way to only go to one bodybuilder's gym in Las Vegas, right? We also struggle to pick between them all and so felt the need to mention as many as we could. Important note: None of these 4 gyms know we have included them or paid us for this. This is two gym fans who travel and like to keep fit while doing it. The reviews are from the love of the grind, not because they greased our palms. Still, if you fancy offering us a free session in the future folks….
Lift Factory, Cheyenne Ave, Vegas, NV: 'Best Old School'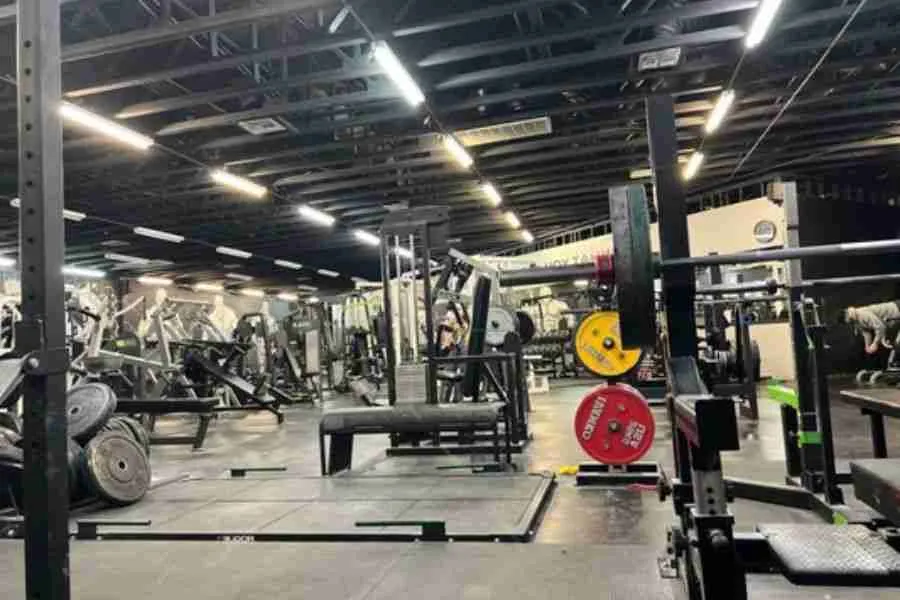 The Lift Factory gets the award for being the best old school bodybuilding gym in Las Vegas. It has a hardcore charm, 200lbs dumbbells, looks cool and doesn't come across as a spit and sawdust joint at the same time. It looks loved, cared for, and feels friendly plus the banded floor fixings is a nice touch. If Powerhouse is for bodybuilders, Lift Factory is for Powerlifters. 1 Day Pass = $20 : 1 Week $40
Stronghouse Gym, S Decatur Blvd, Vegas, NV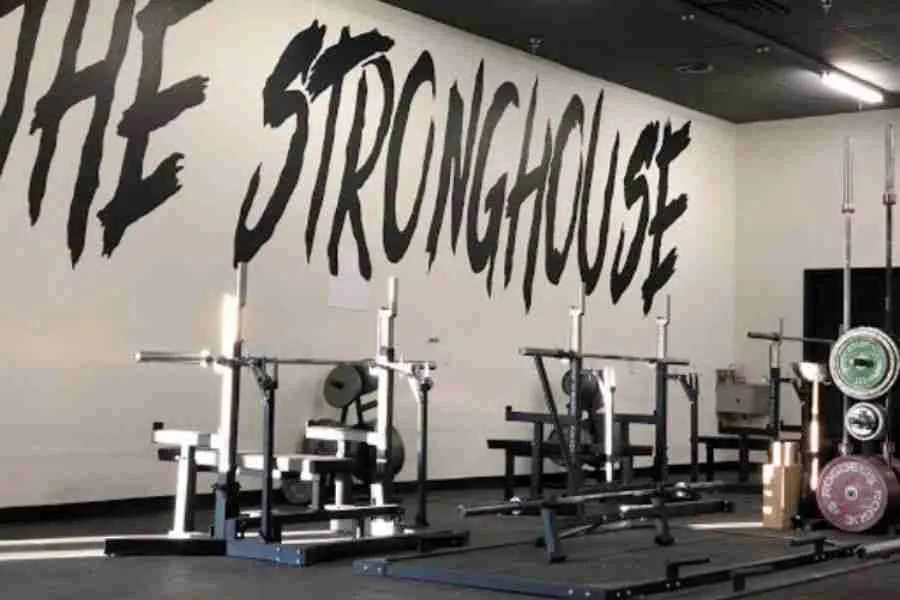 I'm going to credit Stronghouse as the nearest you'll get in Las Vegas to a 'community bodybuilding gym'. It's warm and affordable. I used to train back home at something a bit like this place. If it's quiet, you put your Spotify on the speakers, you can borrow a belt or wraps and they have a ton of strongman gear also. Also one of the cheapest day pass out of all these: 3 Days = $15 per day. 
Smash Iron Fitness, S Rainbow Blvd, Vegas, NV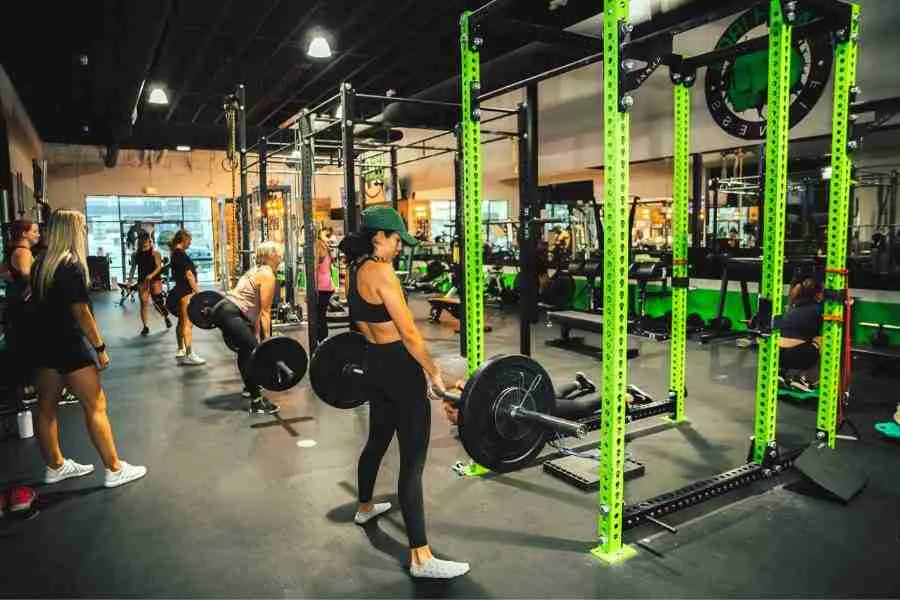 Smash Iron has built a solid reputation around lead trainer Connery Calloway and draws in a real mix of Crossfit and Olympic / Powerlifting enthusiasts. The gym looks great, but very functional, so don't expect Technogym resistance machines. But if you're looking to grow your compound lifts or work on your snatch, surrounded by people who can help, it's our current top pick. Day Pass = $29.99 1st time, then $20 on future visits