Best Bodybuilding Gyms In Texas
In this guide we pick Brian Dobson's 'Original Metroflex' gym in Arlington, Fort Worth, as our pick amongst the best bodybuilding gyms in Texas.
Jonnie // Editor Barbells Abroad
Bodybuilding Gyms and Texas
The Lone Star state is one of the quintessential American heartlands of manliness. It's a state fuelled by steak, good eating, and clean living. It's not surprising then that we are able to find some great places to workout on our travels. We have put keyboard finger to blog, and present you our guide on the best bodybuilding gyms in Texas.
Some big names of the bodybuilding world have made their mark in the gyms of Texas, from mass monster and all time great Ronnie Coleman, to Branch Warren, and 2015's 3rd place Mr Olympia Jason Poston. With a solid resume of producing top level bodybuilders, it is no surprise if this has had a positive effect on the proliferation of bodybuilding gyms in Texas. 
You might be surprised to know that Texas is actually a hotbed for bodybuilding. It is home to some of the most successful professional bodybuilders in the world, and countless numbers of bodybuilding-focused gyms. With 3215 gyms in the state as of 2020, it has the second most number of fitness centers out of the 50 states. California beats it with 5000+. But per person, it's quite close run.
What's even more impressive is the number of everyday, average Texans who are driven to get ripped and sculpted. The gym you're about to read about is packed with them—people who are dedicated to helping others achieve their bodybuilding goals.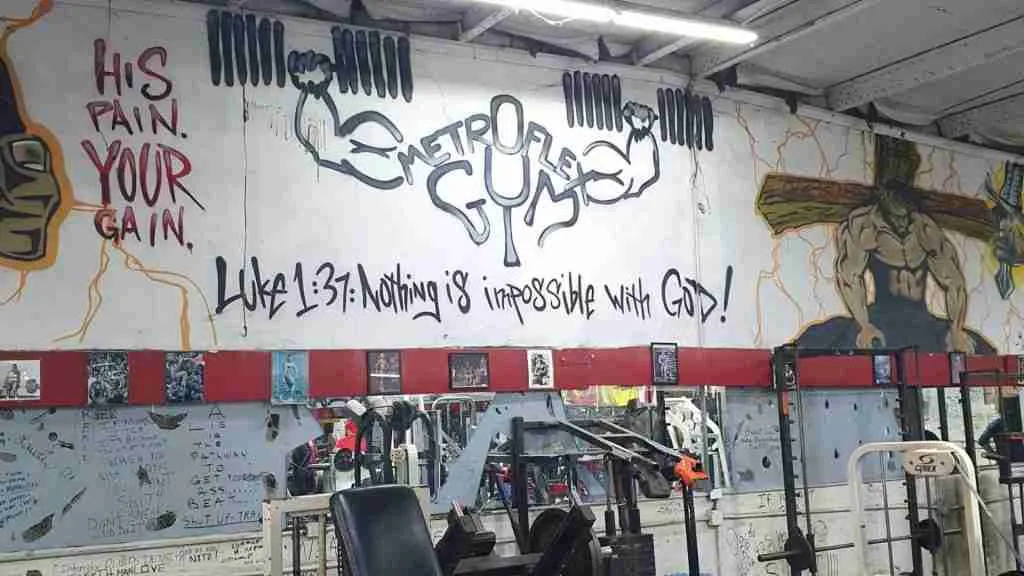 How we picked the best bodybuilding gym in Texas?
We picked the best bodybuilder gyms in Texas based on our PT education, our training experience and with a focus on which gyms carry the ethos of bodybuilding the best. That intuitive gut feeling the owners love the industry and continue to inspire all types of lifters every day. We found it in Texas but it exists all over the world. No money changes hands when we review a gym, heck they don't even know we have done this.
Winner - Best Gym For Bodybuilders In Texas
With a 35 year track record of building IFBB pros and competitive powerlifters, our winner for the best bodybuilding gym in Texas goes to one of the most iconic names in the business. If you like to train hard, then this iron den of an old school gym will let you release your inner beast, while you train alongside professional bodybuilders.
Big on the free weights, it's a hardcore training facility like no other gym. From Olympic lifting to weight loss, the owner offers a range of personal training packages, putting you in the hands of Branch Warren's old training partner and standing under THAT squat rack that Ronnie Coleman used.
For us it's the best gym here in Dallas, Fort Worth and Texas as it's just steeped with weightlifting history. 
Original Metroflex Gym - Fort Worth, Texas
When it comes to the best bodybuilding gym in Texas, there is no doubt that the original Metroflex Gym in Fort Worth takes first place. This gym has been around for over 30 years and has been home to over 100 of the world's most famous bodybuilders and powerlifters. Signatures on the wall from Arnold Schwarzenegger set the scene, and memories of Branch Warren, Brian Dobson and Mr Olympia Ronnie Coleman still linger.
Remember 'Light weight'? That came from Metroflex and is probably reason enough for it to be the best bodybuilding gym in Texas. (Some say the world)
As you pull in off the highway, into the unassuming parking lot, the big warehouse structure that is the Metroflex gym houses decades of bodybuilding legends, personal bests and is a mecca for anyone who takes their lifting seriously.
Why we love Metroflex Gym
The beauty of Fort Worth's Original Metroflex gym is the pure hardcore nature of the place. Lifting platforms that have seen better decades, bars with a quarter century of chalk, sweat and pain engrained into the knurling; and the music that means headphones are not required here. Thrash metal, no air con and a desire to never change it from it's heyday makes this the ultimate old school bodybuilding gym. If lifting weights is not a grind for you, if a leg pump makes you feel like  champ,  if you like your gym equipment welded in the 90s, then you'll know why we love Brian's Metroflex. 
How to find Metroflex Gym
In Fort Worth there are two Metroflex gyms, the Original 'Ronnie Coleman' gym is on S.Cooper St, 2921, Arlington, 76015. It's on a main stretch through the town and it's open 7 days a week. The second Fort Worth Metroflex is known as 'The Castle'. You can find the Metroflex Gym 'Castle' at 875 NE 28th Street in Fort Worth. It's open from 5am to 10pm Monday to Friday, and from 7am to 7pm on Saturdays and Sundays.

With the Original – there's a shed load of parking and it's a short(ish) drive from Dallas. It took us about 50 minutes driving from Lower Grenville in Dallas. The best bit – it's a short hop to the only El Pollo Loco we found in the state of Texas, which meant after deadlifting wagon wheels, we could order a couple of the finest double chicken bowls. If you've never been to an El Pollo, it's a perfect post workout food hit. Lots of them in Cali, but thin on the ground elsewhere. 
So if you're in the Lone Star state and want to visit the best bodybuilding gyms in Texas – Metroflex is the one.
Opening Hours
Price To Train
Reviews
Facility Info
Any Downsides?
Opening Hours
Monday – Friday: 8 am- 11pm
Saturday: 10 am – 6pm
Sunday: 10 am- 6pm
Price To Train
Reviews
Facility Info
Any Downsides?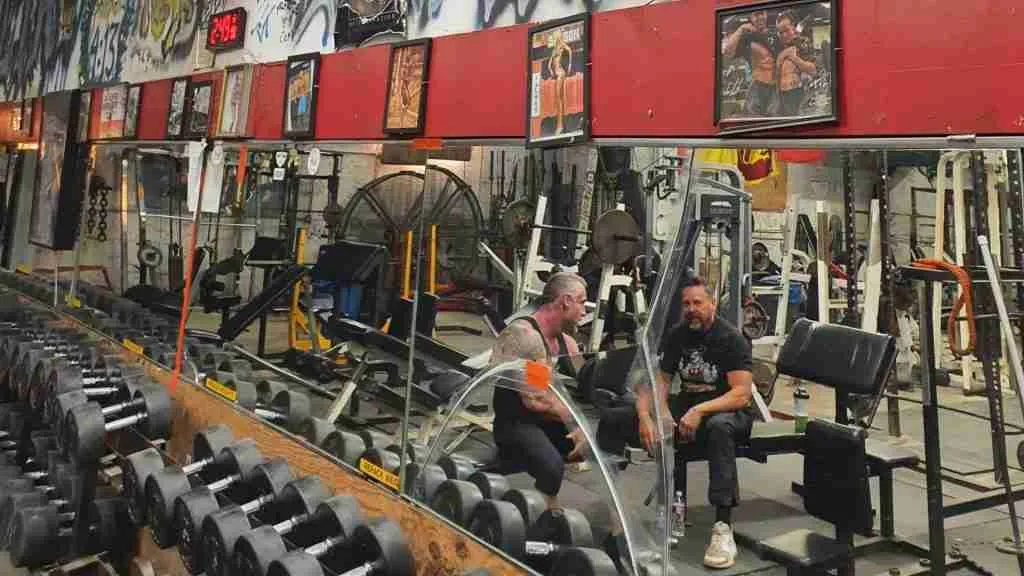 Other Great Bodybuilder Gyms In Texas
If you're anything like us, we like to make visiting new gyms part of our travel plans. While we love to pretend we're local, eventually bars, beaches and adventure call and we move on. After you've visited the best bodybuilding gym in Texas, if you're heading to Dallas, Austin or Houston, we have 3 runner-up recommended gyms for bodybuilding fans, for you to consider.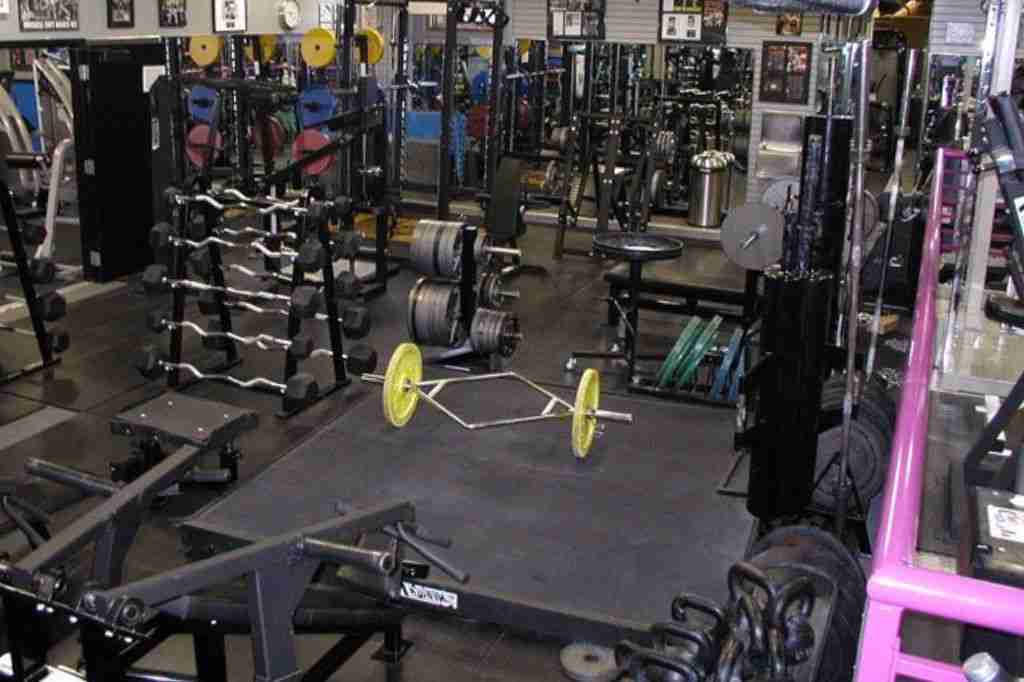 With a 5 star rating on yelp for being one of the best bodybuilding gyms in Dallas,  we love the raw nature of this place and if you can't get down to Metroflex, then this is not a million miles away.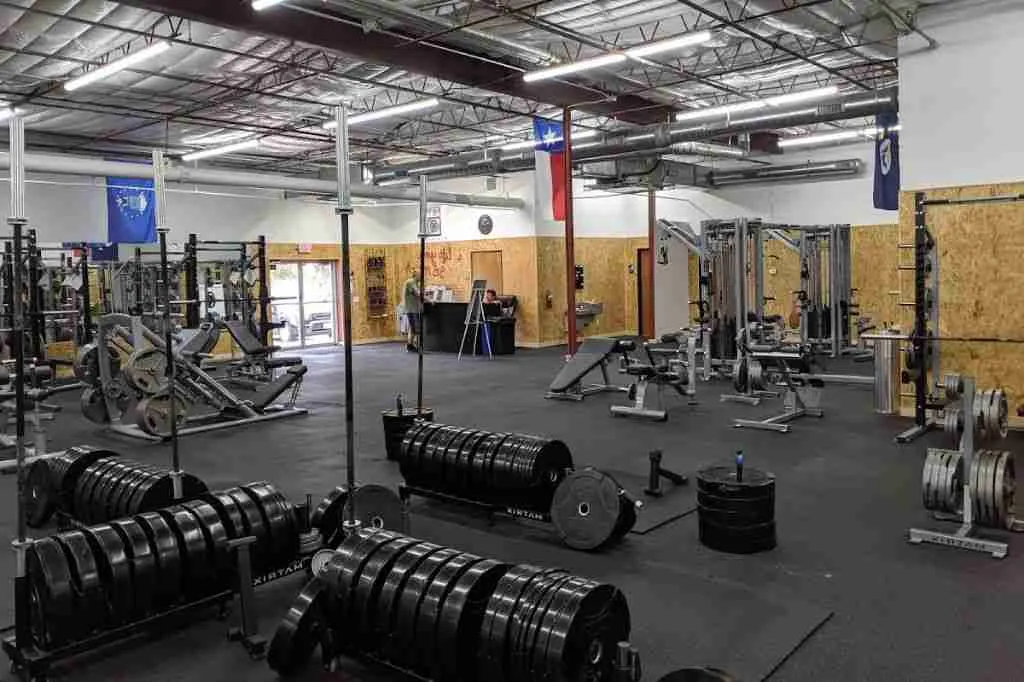 A huge warehouse space of rubber and black bumper plates. This is rack city. A top pick modern feel bodybuilding gym in Austin, Texas.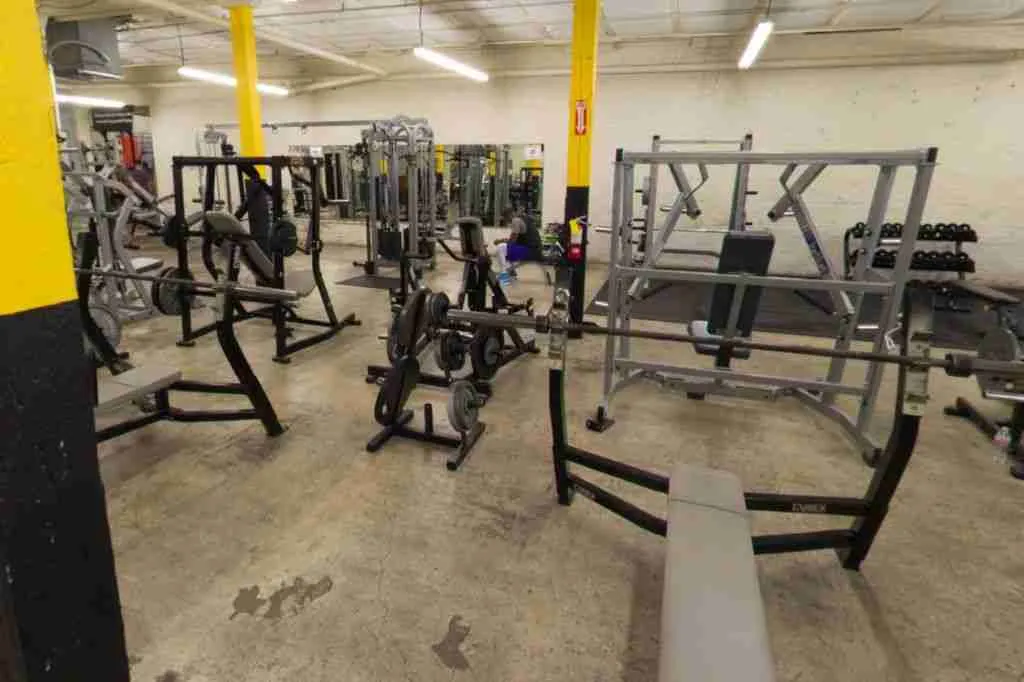 Great for budding athletes with their extensive plyo space, this cavern is a spacious collection of sleds, barbells and Eleiko bumper plates. The best bodybuilding gym in Houston we reckon.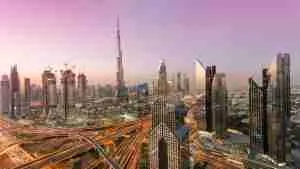 Everyone and their dog seems to be flying to Dubai these days, so we wanted to a piece of that fun too. Of course, we
Read More »

A last minute flight to Chicago brought us to a city with some great gyms to train in. In this guide we reveal the best
Read More »

Temptation of frozen daiquiris on sunny days can leave you coming home from a vacation needing another. What's the secret? Make your next trip all
Read More »