Temptation of frozen daiquiris on sunny days can leave you coming home from a vacation needing another. What's the secret? Make your next trip all about wellness. Get inspired with the world's best fitness holidays and retreats below.
Fitness Retreats Explored
TLDR: Sometimes you want your holiday to be more downward dog than down the pan, and while I plan what to do with the back half of my year, I began to shortlist the best fitness retreats Mother Earth can offer. In this guide I'll summarise them for you, highlighting the best for every type of exercise and well being fan.
Quick Answer
Our top all-round pick for the best fitness retreat is  WINNER, click to read.
Imagine combining the 'chill' of a vacation with the benefits of an organised fitness routine. That's a fitness holiday for you! It's not just about sweating it out in the gym or doing endless yoga poses (though there's plenty of that if you want!). It's about a holistic approach to wellness. Think plant-based eating, full immersion in nature, and activities that nourish both your body and soul.
Every retreat has its own unique flavor, from meditative yoga sessions by the beach to ball busting HIT classes in the jungle. So, whether you're looking to find inner peace, shed a few pounds, or just break the monotony of your regular gym routine, there's a fitness holiday out there with your name on it.
In a nutshell, it's a chance to reset yourself and get away from the things that make holidays feel like they do more harm than good. Just think, 7 days in the sun, eating clean, stretching, training, sweating and pumping your bloodstream with endorphins has got to do wonders for your overall wellbeing.
When it comes to picking the perfect fitness holiday, it's all about aligning the retreat's offerings with your personal goals and preferences. Start by asking yourself what you truly seek: Is it relaxation, intense training, or perhaps a mix of both? Consider the location; do you dream of practicing yoga on a serene beach or hiking in the mountains? Also, think about dietary preferences. Many retreats offer plant-based or specialized meal plans. Lastly, research the instructors and read reviews from past attendees. Ultimately, ask yourself what success looks like to you at the end of the trip and hone in on that.

For me, it's sun, walks, a good resistance gym and plenty of protein – you may want something else. Each to their own. 

How we picked the best fitness holidays?
So how we pick the best fitness holidays in this guide? Well, firstly it was not with incentive. We write this independently, so if you made it into the list, it's because we genuinely thought what you were offering was pretty cool. 
Next up, we write on fitness – as we do fitness. Every waking day we try to do some form of activity and have been that way for decades. Even after terrible New Year Eve Parties in Daytona Beach, we still managed to pound out 25-30,000 steps the next day. But as well as our general fanaticism for fitness, we have a love of travel and exploration. Both qualified PTs and both certified passport stamp collectors. This guide is mostly written for us, you just get to look over our shoulders. I guess what I'm trying to say is, we are probably a fairly good judge in these things.
Winners - World's Best Fitness Holidays
In this guide we have tried to pick a good spread of types of retreats and fitness holidays. From sun soaked surf weeks, to yoga in the jungle and much more.
In no particular order, let's take a look. 
1/10 Thanyapura Sports & Health Resort - Thailand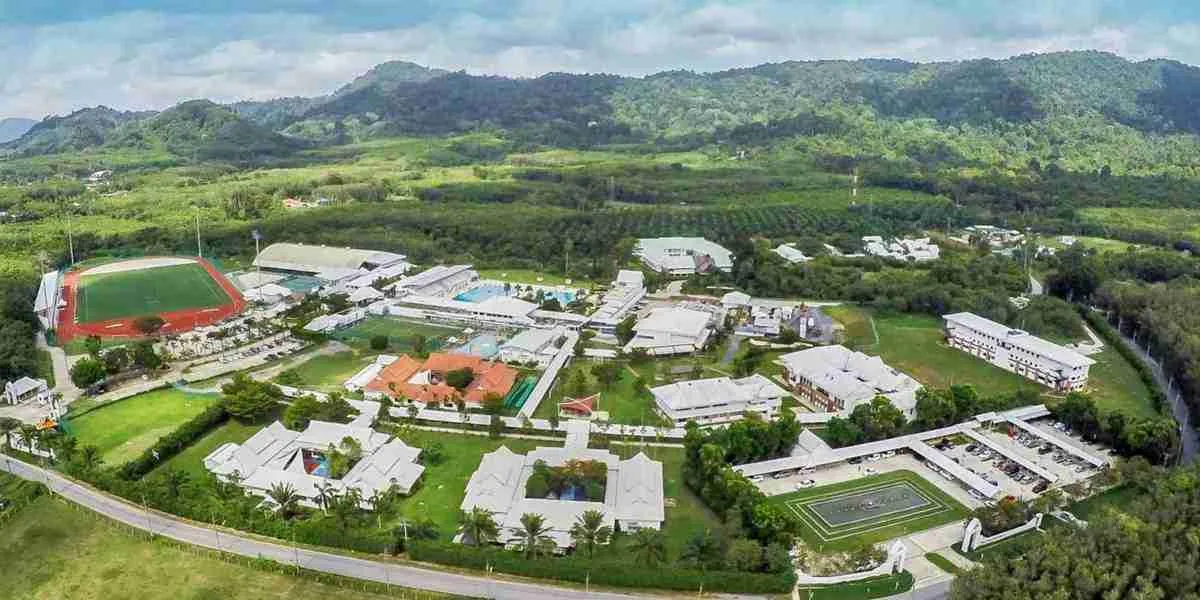 Located just 5 miles from Phuket international airport is pick number 1 on our list of the best fitness retreats.
Thanyapura Sports & Health Resort in Phuket is a blend of top-notch sports facilities and wellness amenities. Ideal for fitness lovers, it boasts an Olympic pool, tennis courts, soccer pitch, and a spacious fitness center. Whether you're into swimming, tennis, or soccer, there's something for everyone.
However, if you're purely into weightlifting, it leans more towards athletic and holistic training. In essence, Thanyapura isn't just a hotel; it's a holistic wellness hub, promising a refreshing experience for all its guests.
Address: 120/1 Moo 7, Thepkasattri Road, Phuket 83110, Thailand
Instagram: @thanyapuraphuket
Price Range? $68-$127 (Lower prices seen in special deals)
Best For: Sports fans including rugby, soccer, tennis, swimming and general fitness
Not For: This is not a hardcore bodybuilding retreat, nor is it really a fully off the grid yoga style resort.
2/10 The Ranch Malibu, Santa Monica CA, USA - Best For Luxury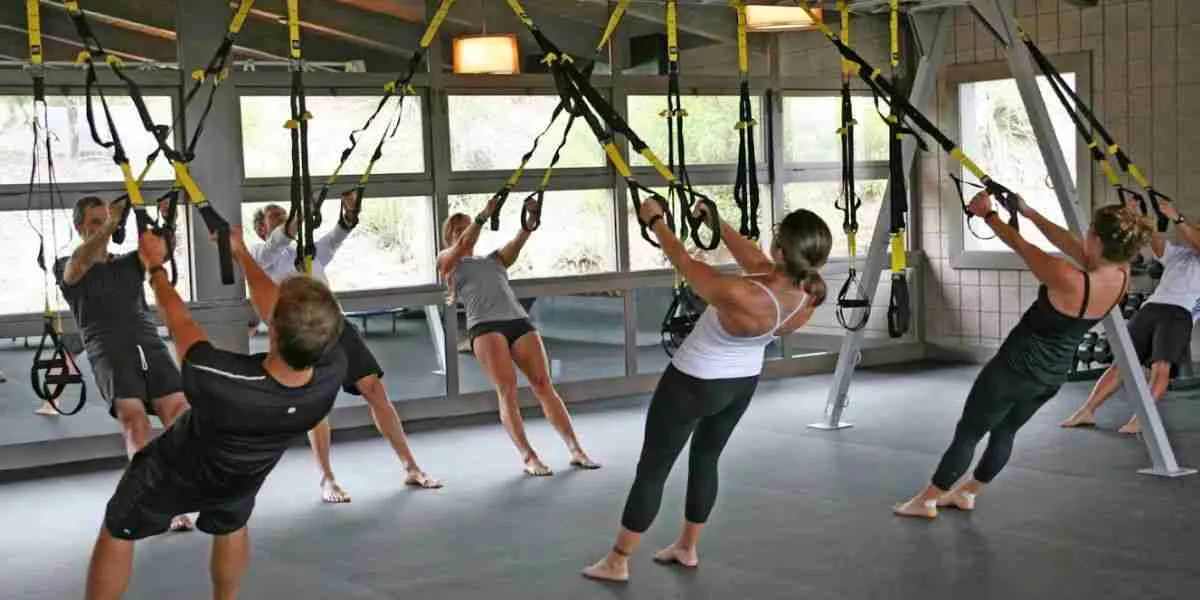 About an hour away from Downtown LA, and LAX, you will find yourself in the Santa Monica Mountains and at the doorstep of the Ranch Malibu. A getaway for many a tech entrepreneur and household name actor, this high end wellness retreat is all about serene vibes and holistic therapy.
That sentence has largely been lifted from their own promo material, but it's a holiday to fitness fans, that the Orient Express is to train spotters. 
Highly rated on Tripadvisor, reviews tout its transformative programs and tranquil ambiance. Those focused solely on specific regimes like weightlifting might seek more specialized venues. Guests here immerse in a digital-detox environment, focusing on rejuvenation and probably no-fap!
As well as Malibu, The Ranch can be found in Hudson Valley NY, Fiuggi,  Italy; and Vail, Colorado.

Address: 12220 Cotharin Rd, Malibu, California 90265, USA
Instagram: @theranchmalibu
Price Range? $10-12,000 per week – Yes, that was not a mistake
Best For: Hollywood stars needing to get away from the stress of making movies and being in the press.
Not For: 99% of the world due to the pricing. We're just jealous!
3/10 Haute Glacier Trek, France & Switzerland - Best Fitness Holiday For Adventure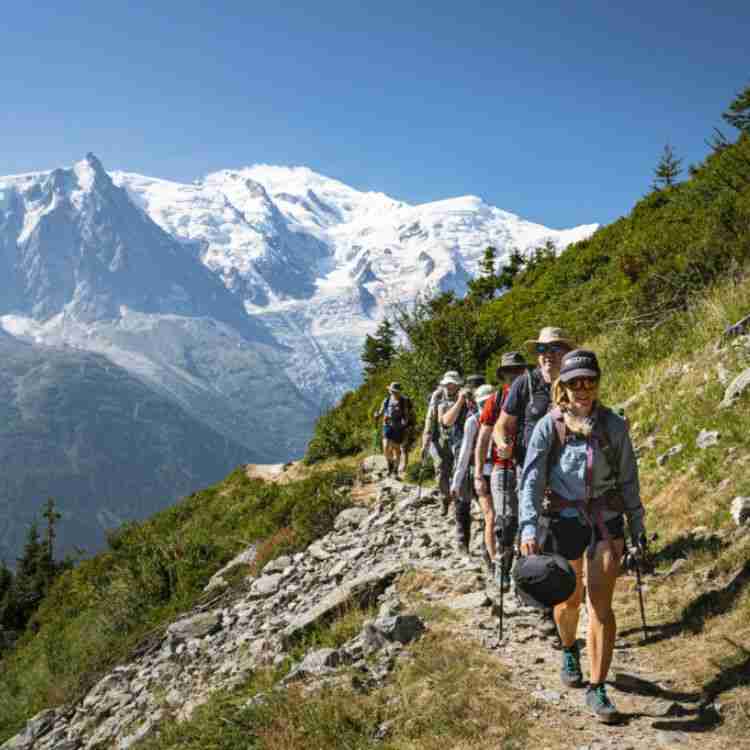 Take on the Haute Glacier Trek by Exodus: Fancy a 15-day adventure across some of Europe's coolest spots? We're talking about a trek that takes you from Mont Blanc in France straight to the Matterhorn in Switzerland. Imagine walking through the heart of the Alps, from green valleys to those iconic snowy peaks. 
It's not just a walk in the park; it's the ultimate mountain challenge. Perfect for those who've got some trekking under their belt, but if you're a newbie, be ready for a proper workout. Want a sneak peek? Hit up Exodus Travels on Instagram or jump onto their website. If you've been daydreaming about the Alps, this might be the nudge you need. 
It's a 15 day trip and starts near Chamonix, not a million miles from Geneva airport. Food, flights and accommodation is included, for such a memorable trip, it seems fairly reasonable.
Additional Take: This is a bit of me, I'm going to pester Lee to see if we can do this. We both love a long walk and I've always wanted to walk up a mountain. Massive bucket list ticker and a huge fortnight of calorie burning to be had. I imagine though you will need to be well fuelled so there is a strong chance I'd undo the good work done on this level of fitness holiday.
Address: Les Bossons, Chamonix, France
Instagram: @exodustravels
Price Range? £3100 inc Flights (15 Days)
Best For: Adventure seekers.
Not For: Those scared of heights and anyone lacking in incline walking endurance.
4/10 Reset Six Senses, Ibiza, Spain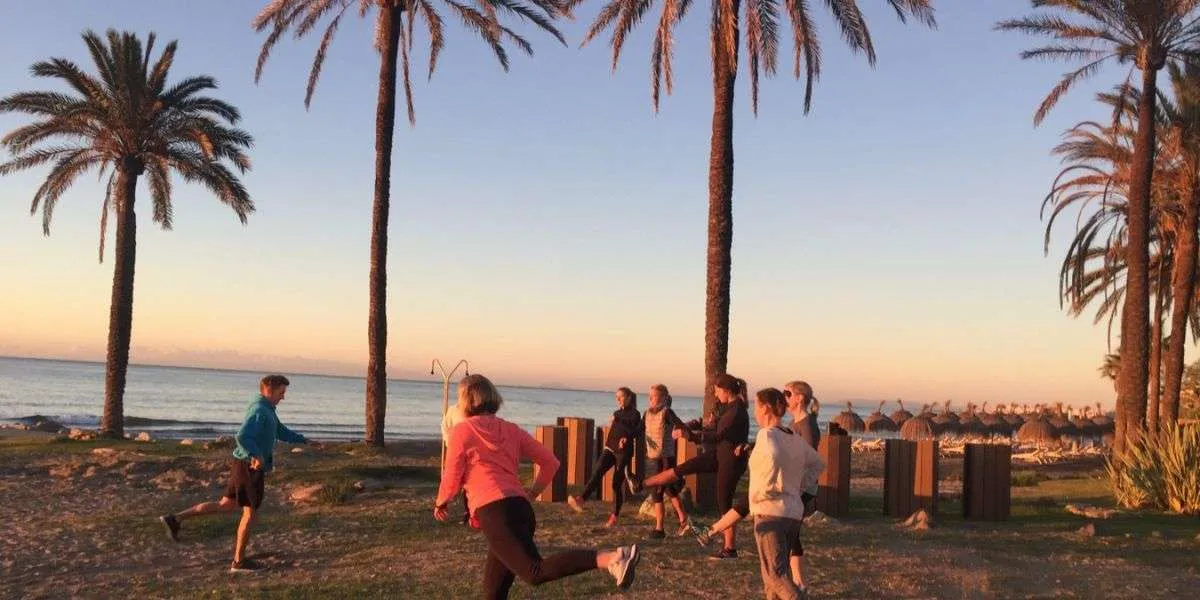 Obviously I was going to throw in an Ibiza fitness holiday. I love this place, and don't go a year without visiting. Which this year took me to the area of Portinatx on the North of the Island, right by the lavish Six Senses hotel which hosts the 'Midlife:Reset Retreat' spanning from October 19th to 22nd.
The fitness retreat is a haven for those hitting midlife, offering a mix of meditation, HIIT, yoga, and more. Set by a tranquil beach, attendees get to unwind, reconnect, and prioritize their well-being.  It takes a more holistic approach to fitness, so hardcore weightlifters might want to hire a car and find a nearby gym. But for an alternative way to do Ibiza and come home feeling fresh as fxxk, it's worth checking out their IG and finding out a little more. Best of all, it probably costs less than a bottle of water at Ushuaïa.
Additional Take: Set in a fantastic hotel in a hidden gem of a beach bay, this is a few days spent very well. There is a fantastic walk from the hotel to the top of a nearby scenic viewpoint, that takes about 60 minutes as a round trip. When you get back from what is a great incline step blaster, jump into the sea and de-sweat. The bay has fairly still water, so I loved diving in to the sea and aiming for a 'length' or two of the 300m wide swimming zones.
All in all, you're looking at 90 minutes of overall conditioning for free – plus a tan. Will definitely return.
Address: Camí de Sa Torre, 71,  07810, Sant Joan de Labritja, Illes Balears
Instagram: @thirtyeightdegreesnorth
Price Range? £2500-3400 (4 Days)
Best For: 35-55 year olds.
Not For: Those who expect to be close to party central to square away a few cheeky vimtos each night.
5/10 Ulpotha, Sri Lanka - Best Fitness Retreat For Yoga Fans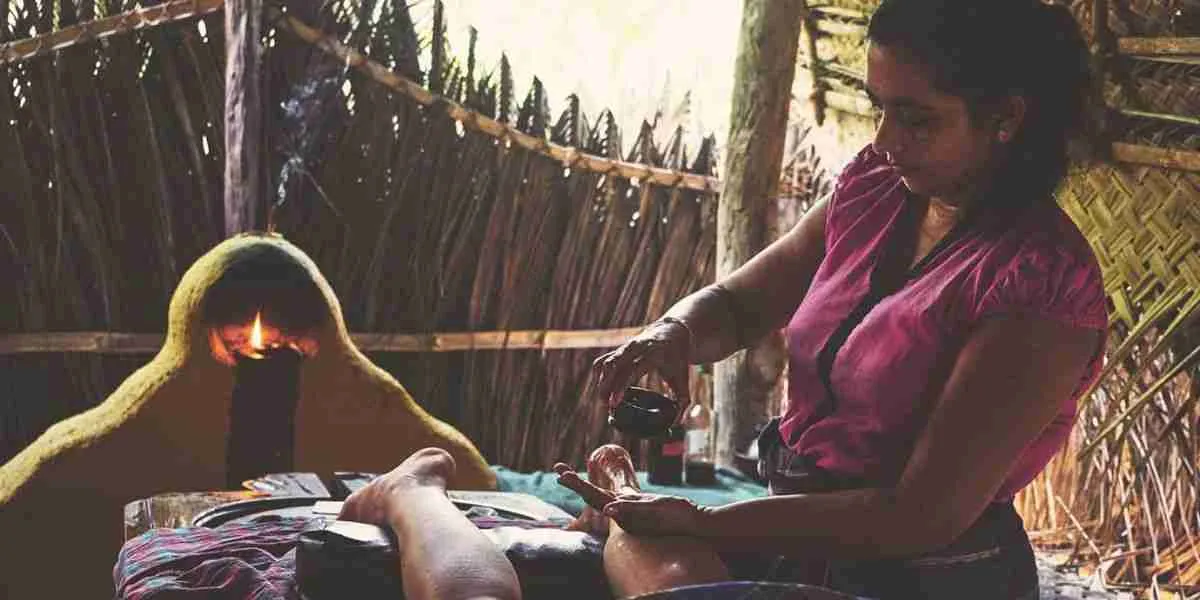 Ulpotha in Sri Lanka is where yoga meets nature. Tucked away in the country's jungle heartland, this retreat offers a mix of yoga and Ayurveda healing. It's been hailed by big names like National Geographic and The Observer for its top-notch offerings. Think of it as a place to reset, with sessions that cater to both your body and soul. What does that mean? Ayurveda, spiritual counselling and downward dogs in the trees.
Prices vary, but you can snag a 14-night stay for around US$2,352. Where it's all about holistic well-being, if you fancy a more traditional workout, you will need to settle for calisthenics. Aka – equipment free workouts. Pack a TRX and you'd be golden.
Additional Take: Sri Lanka is lush. I spent a month driving around the island in a Tuk Tuk and it has jungles, safari and fantastic beaches too. It's a wonderful place to visit and the people are a treasure. This makes it an appealing destination for a fitness holiday. The retreat runs a load of cultural and external excursions too, so you can explore, hike, go rafting, snap photos and feel like you have seen the destination beyond the walls too. 
In terms of fitness retreats, this is more 'Zen Life' than 'Life Fitness', but if you're curious, check them out on Instagram and get tempted.
Address: 7.907945, 80.365928, Embogama 60718, Sri Lanka
Instagram: @ulpotha
Price Range? £2000 (14 Days)
Best For: 25-75 (All ages) who feel like they need to spend a little time in chill and cleanse mode.
Not For: Those who need to lift weights on the regular
6/10 Soul & Surf, Algarve, Portugal - Best Fitness Holiday For Beach Fans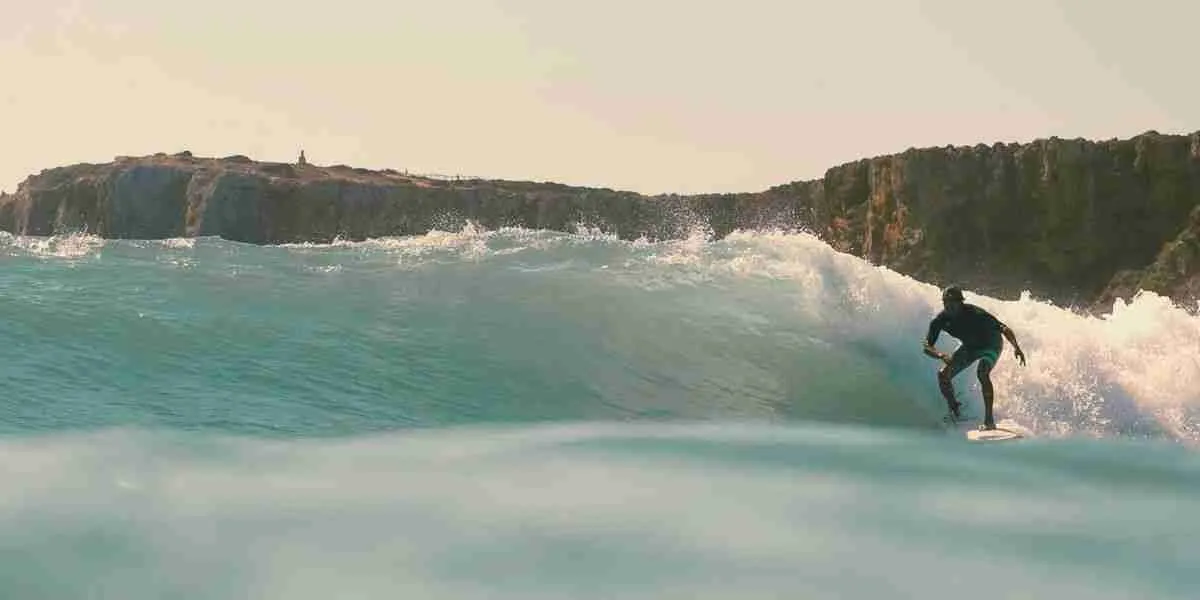 Soul & Surf is a 5 star (Google Reviewed) surf, yoga and personal fitness retreat found soaking up the sun in Portugal's Algarve region.
The experience blends selfcare with watersports and a dose of deprecation. Calling themselves a sustainable-ish travel experience company they are a great option for travellers looking to do right by the world, while doing right by them. 
Algarve isn't their only fitness holiday destination, they operate out of India, Sri Lanka and from a number of one-off pop ups. 
I love the brand but so do the big names in travel reporting. Soul & Surf have  been featured in The Guardian, The Times, Conde Nast and National Geographic.
Additional Take: At around 700-800 Euros for a week as a starting point, their retreats are really well priced. It means it's open to so many more visitor types and democratises this type of experience. The Algarve is easy to get to, with cheap flights to Faro from all major airports, the beaches are great if not a little cold and for those who want to cap off their trip with a solid party, Albufeira or Vilamoura is only a short drive away.
Address: Quinta da Mesquita, Estr. do Paúl, 8600-325 Lagos, Portugal
Instagram: @soulandsurfportugal
Price Range? £750 (7 Days)
Best For: 20-45 who like hitting the surf or beginners who want to try it.
Not For: Non swimmers
7/10 Byron Bay Retreat, Australia - Best Fitness Holiday For Solo Travellers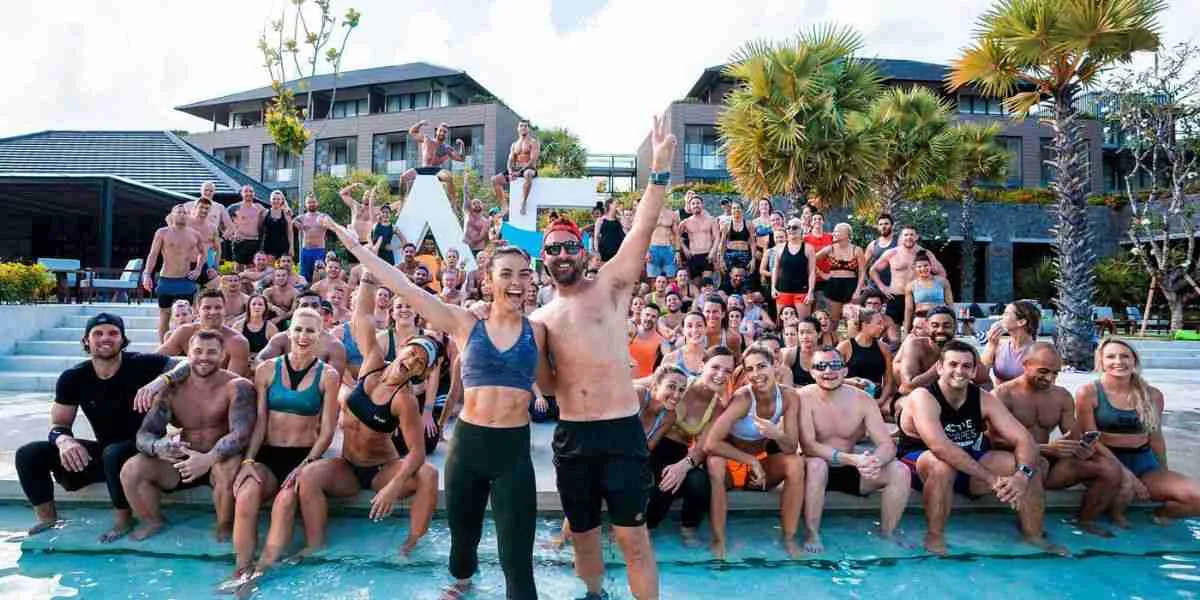 Expect fires on the beach, cold beers sweating in a stubby holder and being surrounded by backpackers, digital nomads and other solo travellers. New South Wales presents the Byron Bay Retreat. 
Hosted by Active Escapes, this 7 day activity break is the perfect fitness holiday for solo travellers and those who like their fitness by the beach. Expect to pay around $2500 Aussie and know you're going to get a ton of Tik Tok material here.
Byron isn't their only option, but we didn't want to leave the Boomerang Brigade out in this guide to the best fitness retreats. So knowing how much we personally enjoy Byron Bay, this escape gets the nod.
Additional Take: This is completely unrelated to the retreat but the last time I came to Byron I was a bit younger and bit more of a dickhead. I was caught out with another girl. So there I am in a dorm room standing in my towel, my girlfriend (until that evening) started hitting me. I end up stark bxllock naked with the towel on the floor, surrounded by a dozen others laying on beds pretending they weren't watching.
Anyway, it was a while ago, I'm a good guy these days and it's got nothing to do with Active Escapes trip in Byron. But it reminded me that this place can turn carnage. Don't judge them for it, just check them out on insta and see for yourself.
Address: 25 Childe St, Byron Bay NSW 2481, Australia
Instagram: @activeescapes
Price Range? £1700 (7 Days)
Best For: 20-40 who like hitting the surf, the idea of it and want to make friends.
Not For: Non swimmers – people who want a quiet week
8/10 Casa JOMO, Rio de Janiero - Best Fitness Retreat in Brazil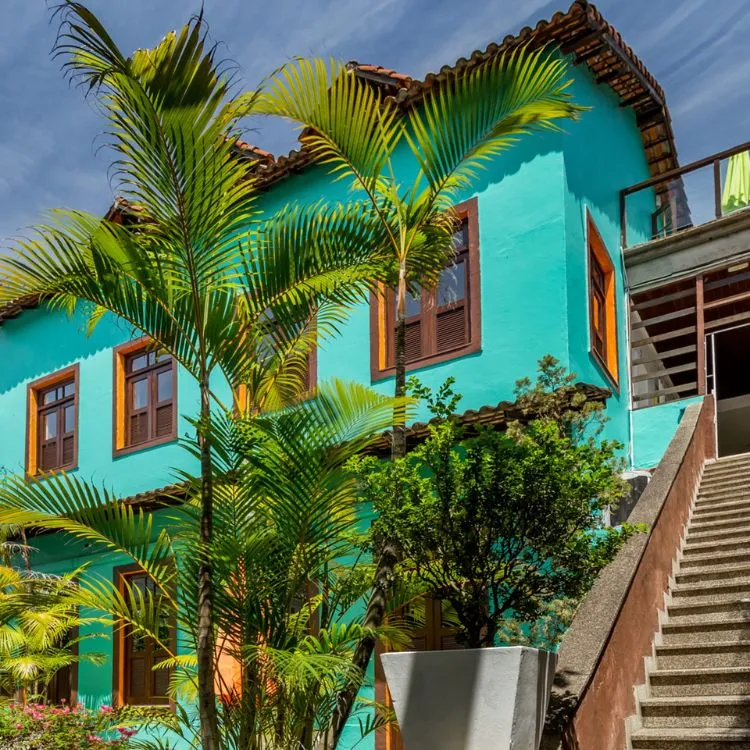 Nestled in the bohemian heart of Santa Teresa, Rio de Janeiro, Casa JOMO offers a unique 31-day retreat blending yoga, art, and healthy food. Designed to help guests find balance and rediscover themselves, the retreat provides a serene setting to destress and rejuvenate.
With a focus on individualized care, meals are tailored to each guest's needs, and a range of activities from samba dance classes to art workshops are offered. It's a haven for those seeking a holistic wellness experience, in the traditional sense.
With overwhelmingly positive reviews (5 star on the Book Retreats platform, 5 star on Google and 9.1 on Booking), Casa JOMO promises a substantial wellness experience in the vibrant backdrop of Rio.
Personal Take: The 31 day experience is substantive, so when you consider the accommodation, food, facilities and overall personal experience you're going to get from this, the price is pretty reasonable. What do I like the most? It's a really charming location and has an incredibly chilled vibe. I'm taking some time away from the 9 to 5 in 2024 and the 31 day Casa JOMO offer is incredibly tempting. Little bonus, is that it is super close to some pretty decent gyms too.
Address: R. Laurinda Santos Lôbo, 136 – Santa Teresa, Rio de Janeiro – RJ, 20240-270, Brazil
Instagram: Not found
Price Range? $5300 (31 Days)
Best For: Those looking for a holistic approach to wellness, combining yoga, art, veganism and healthy eating.
Not For: Protein guzzling, beer slamming, night owls.
9/10 Iron Curtain Sports, Kyrgyzstan - Best Fitness Holiday For Fight Fans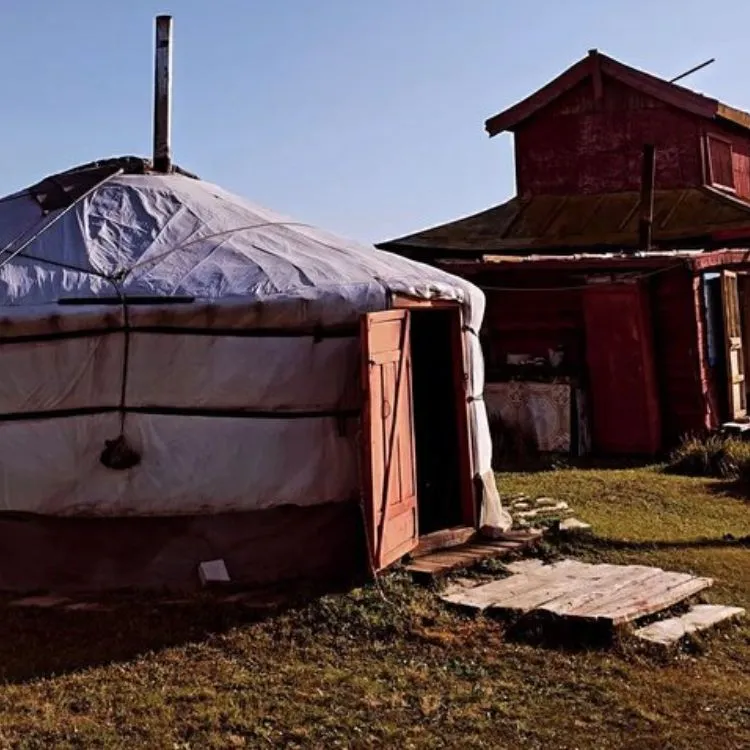 Birthplace of Dmitry Bivol the WBA champ who stopped Canelo Alvarez constant ascent in weight classes in its tracks, Kyrgyzstan is also home to hardcore type of holiday. Iron Curtain Sports host a 7 day boxing fitness retreat which is tough but well run and will push boxers of all levels to improve. 
Even getting to the camp in Issyk Kul is tough, it's 200 km from the nearest airport. But on arrival you'll be greeted by warm hospitality and experience what it's like to really train here. 
You'll train 3 times a day, spar with local fighters, improve your technique with hands on coaching and eat together. Meals and accommodation are provided as well as airport transfers. 
Personal Take: I'm a boxing fan and if you're scrolling slowly past this, then you may be too. You'll know that the 'Stans seem to produce an endless supply of capable fighters, so this is your chance to see how they do it. It's geared for boxers of ALL levels, so don't be put off if you aren't Calzaghe, for me the best bit is in the brochure. "Drinks provided: water." Says it all. 
This is a real once in a life time trip and well worth it's spot on our list.
Address: Office 8, 20 Sovetskaya Street, Cholpon Ata, 722315, Kyrgyzstan
Instagram: @ironcurtainboxing
Price Range? £1215 (7 Days)
Best For: People a little bit into combat sports. Those not afraid of donning a pair of boxing gloves and exchanging leather.
Not For: Those looking for luxury. This is spartan and designed to be. This is the fitness retreat you come home from feeling insanely proud of yourself. If you don't love it rough, scroll on by.
10/10 No.1 Bootcamp, St Tropez, France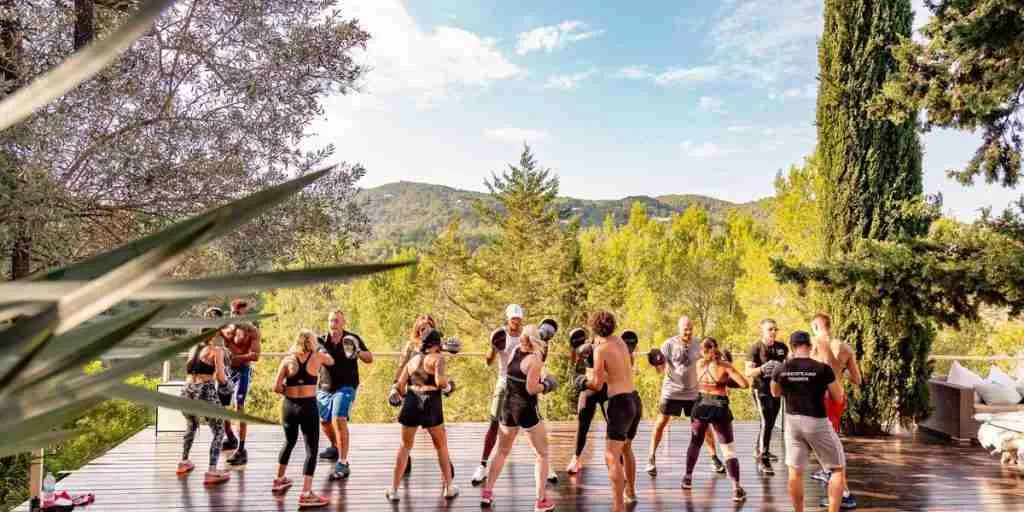 No1 Fitness Boot camp is a fitness enthusiast's dream. Located in the vibrant city of St Tropez, France, this camp offers a mix of power and endurance training, ensuring participants get a complete workout experience. Led by a team of celebrity endorsed PTs, their camps promise a week of challenging physical activities centred in luxury accommodation. From boot camps to CrossFit sessions, participants are guaranteed to break a sweat and push their limits. The camp is ideal for those looking to intensify their fitness routine in the scenic harbour backdrop. With a range of activities like biking, beach walks, and hikes, it's not just about working out; it's about experiencing the beauty of St Tropez while staying active. Whether you're a seasoned fitness buff or someone looking to kickstart their fitness journey, I have to say this is a great fitness holiday for an all round option.
Personal Take: For a fitness holiday that ticks all the boxes this is by far my favourite. It's an all rounder and is more about physical wellbeing than the more ambigious versions. I love the location, the weather is almost as good as it's going to get for European visitors and you're a short hop from so many other great towns and cities. The camp covers HIIT, Crossfit, TRX workouts and more. They don't just have this camp in St Tropez, but you can find them in Marrakech, Portugal, Ibiza and the UK. 
One more thing – it's not badly priced too when you consider what you're getting. Training, accommodation and you might rub shoulders with some Made in Chelsea stars.
Address: Not publicly listed
Instagram: @no1_bootcamp
Price Range? £1500-3500 (7 Days)
Best For: People who want their holidays to include DOMs (us) and get a sweat on….all while soaking up the sun.
Not For: Those who dread being out of breath or think St Tropez is best for Aperol Spritz only.
What to expect on a Fitness Retreat
A fitness retreat is a blend of rejuvenation and activity. Typically, you can anticipate a structured daily schedule that includes a mix of workouts, relaxation sessions, and nutritious meals. Activities might range from yoga and meditation to high-intensity interval training (HIIT) and nature hikes. Beyond physical activities, many retreats also focus on mental well-being, offering workshops on mindfulness, stress reduction, and personal growth. And let's not forget the delicious, often organic and locally-sourced meals that fuel your body throughout the day!
How to make the most of your fitness holiday
To truly maximize your fitness holiday, preparation is key. Before you go, set clear goals for what you want to achieve, whether it's mastering a yoga pose, improving your stamina, or simply unwinding. Pack accordingly, ensuring you have the right gear for all activities. Once there, fully immerse yourself in the experience. Attend all sessions, engage with instructors, and be open to trying new activities. Remember to stay hydrated, get ample rest, and listen to your body. Lastly, take the opportunity to disconnect from digital distractions and truly be present in the moment.
One thing I would add, is that this is still a holiday. If you don't want to do anything at any time, or anything you have to do is making you stressed, sack it off if the reward is less than the worry. 
Where to book fitness holidays?
There are three ways to go about this.
Some influencers host their own events – you simply pay the fee and jump on.
Specialist retreat hotels – Get your flights and head to the location
Do It Yourself – Maybe a fitness holiday is simply a trip to the Lakes in the UK and hiking 10 miles each day. For others it could be visiting the best bodybuilding gyms in the US and going state by state. Or perhaps you're just going to head to Australia and learn to surf. 
If you DIY your fitness holiday, then it will take a little more research but will likely save you money and give you more flexibility. You can jump on Skyscanner, Hostelworld, AirBnB and more to piece it all together. If you're after an organised trip or an established fitness retreat, then a website like workoutaway.com or wellbeingescapes will be a good starting point.
Your Fitness Retreat Could Be Here
No one is perfect and sometimes some of the best places to take a fitness holiday may be hidden on page 2 or 3 of Google. Perhaps they are great at the fitness part and not so great at the marketing side. We hate to miss hidden gems, so if you've got a great recommendation to tell us about (or you run one) – then do. What's your favourite fitness retreat or holiday? 
Drop us a message to contact at barbellsabroad.com and tell us what we're missing.