Everyone and their dog seems to be flying to Dubai these days, so we wanted to a piece of that fun too. Of course, we had to find the best bodybuilding gyms in Dubai and the UAE while we were there.
Bodybuilding Gyms In Dubai & UAE
With permanent sunshine, incredibly respectful culture and an absolute alpha zone Dubai, Abu Dhabi and the wider UAE is an exceptional place to visit. Great for families and with a high percentage of alcohol abstinence, it's an even better place to train. 
I had to visit Ras Al Khaimah to check out an apartment, so I tied it all in with a search for hardcore weightlifting gyms and a need to know what really is the best gym in UAE. We found it, it's outside of Dubai, in Abu Dhabi, and you can skip straight to it below.
Jump to: Winner – Oxygen – Abu Dhabi
The history of bodybuilding in the UAE, particularly in Dubai and Abu Dhabi, is relatively young compared to its Western counterparts. However, in recent years, there has been a noticeable surge in interest and participation in the sport. Dubai, in particular, has become a hotspot for bodybuilders, with many international athletes visiting the city for training and competitions. While there aren't exactly a host of names of former Mr Olympias from the region, this will change as the UAE continues to draw in competitors who train out here and inspire local Emiratis.
A quick glance through Tik Tok and you'll start to see more UAE gyms in the background of gymfluencer videos. Bodybuilding's popularity in the UAE, especially in Dubai and Abu Dhabi, is on the rise. The Emirates have hosted several bodybuilding competitions such as the Dubai Muscle Show and the IFBB's Mr. Universe & Abu Dhabi Sports Fitness Expo. While there might not be any globally recognized IFBB pros originating from the UAE yet, many are migrating over to train. From Big Ramy to Lebanese Zaher Moukahal, they're here for a reason.
How we picked the best gyms in UAE?
I must have written this section a dozen times and each time I try to make it different. Why can you trust our recommendations – that's the bottom line, right? Simple, no one has paid us for these reviews (I wish they did) so they are based on what we think you'd like and we definitely do. Beyond  that, we've been training in gyms for a combined 40 years (that sounds awful to me), we both have taken PT courses and we know our way around a gym. Prior warning, we don't add the big box chains, because they don't need more attention and they suck. 
We're looking for high end gym brands, the best gym equipment, plenty of lifting platforms, mirrors by the squat racks and vibes to make you extend your flight home and turn a day pass into a fitness holiday.
We like hardcore gyms, old school gyms and juiced as you like bodybuilding gyms. With that, let's talk about what we found in Dubai, Abu Dhabi and the UAE.
Winners - Best Gym For Bodybuilders In The UAE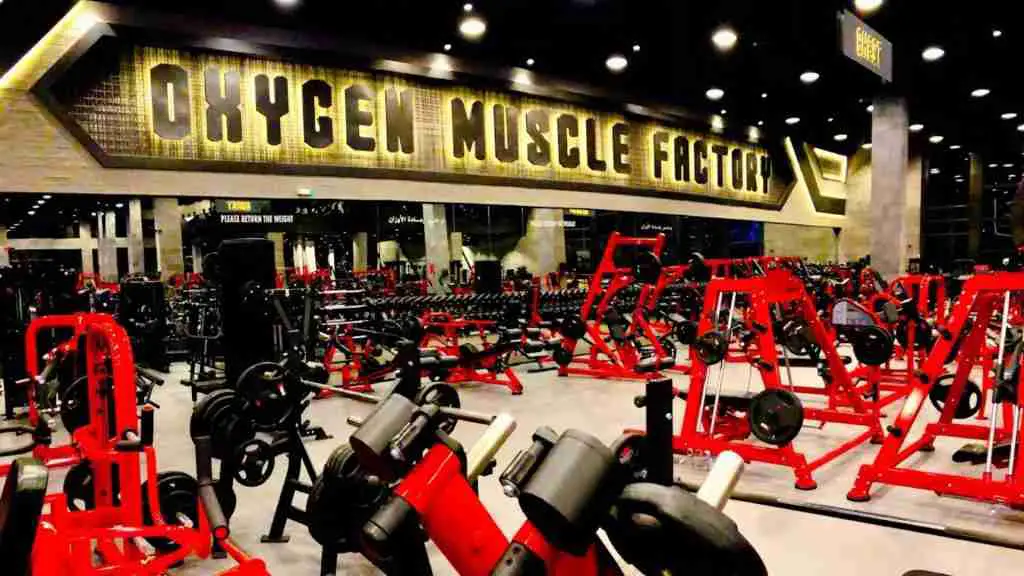 The best bodybuilding gym in the UAE is over in Abu Dhabi, but there are a handful of great options in Dubai also. I was less impressed by the availability in Ras Al Khaimah, Sharjah, Asman and didn't get to Umm Al Quwain or Fujairah. Something I love about the UAE is the availability of healthy food and the general clean living ethos. It's a wicked place to get your training into gear and then ruin it again at dinner in an all inclusive hotel.
I want to say, we did go in with an open mind when picking these champs. At one stage we were leaning more toward a Dubai gym, then we visited Oxygen and the rest is history. The UAE slays when it comes to places to train. It's so good for fitness centres that even the hotel gyms in Dubai are pretty epic. 
Runner Ups - Honourable Mentions
Oxygen Gym - Abu Dhabi, UAE
This place is an absolute arena inside. If I could sum it up in two sentences, it would be that, and that from the outside it looks like you're about to walk into an Ibiza nightclub. When you get in, the place just extends out in front of your eyes, loaded with colourway matched stations. I'd heard tales, and I'm familiar with the unit in Kuwait (that's for another review), so a trip here was locked into the diary way back. I wasn't disappointed. 
Founder and Middle East bodybuilding promoter Bader Bodai has done something special here. A more recent addition to his gym collection, his first being in Kuwait in 2004, he now operates in a handful of neighbouring hubs and one thinks it's only a matter of time before he opens up in Dubai too.
What's not to love about Oxygen Gym? Let's start with the obvious, it's enormous. But it's not just because Oxygen Gym is big that makes it so easy to love. It's the buzzing atmosphere of lots of motivated, passionate trainers  brought together through a shared love of bodybuilding and self improvement that inspires my love for it.
Yes it's big, yes it has a lot of equipment and it looks good, but nothing else in the UAE comes close to matching the sense of vibe here. It's funny to me, how many people fear going to gyms where it's full of dedicated fitness fans, when in fact they tend to be the most supportive. Now imagine they are all in one room – and you've got Oxygen Gym in Abu Dhabi. I'd say this for me is the key reason why I would pick it as the best bodybuilding gym in Abu Dhabi and the UAE. 
Moving away from me gushing (in a nauseating fashion) about 'vibe', there is everything a bodybuilding fan would want to find in this place. Can you park easily? Obviously. Is it reasonably priced? Definitely. Do they do training supplements and food? On another level. They have a food stand that is protein central. There is a picture of it below so you can get some idea of the post workout food options available. 
The gym itself has a supplement store which goes pretty deep in it's range, so whether it's pre workout, mid pump or whatever, you've got the goodies you need on hand.
They have 4 T-Bar Rows at my last count and about 5-6 plate loaded chest machines. This is in addition to a dumbbell rack that runs up to 200 lbs. The changing rooms are spotless as you'd imagine in the UAE and they've even got a jumbo screen to catch major sporting events. I'd say 'finally', like there is nothing else to say – which is not true, there is tons but I love the department organisation, such as Arms, Legs zones etc. Sometimes it can be the small things that make the difference. Compared to other places to train in Dubai and UAE, Oxygen is the Venice Beach Golds of the UAE.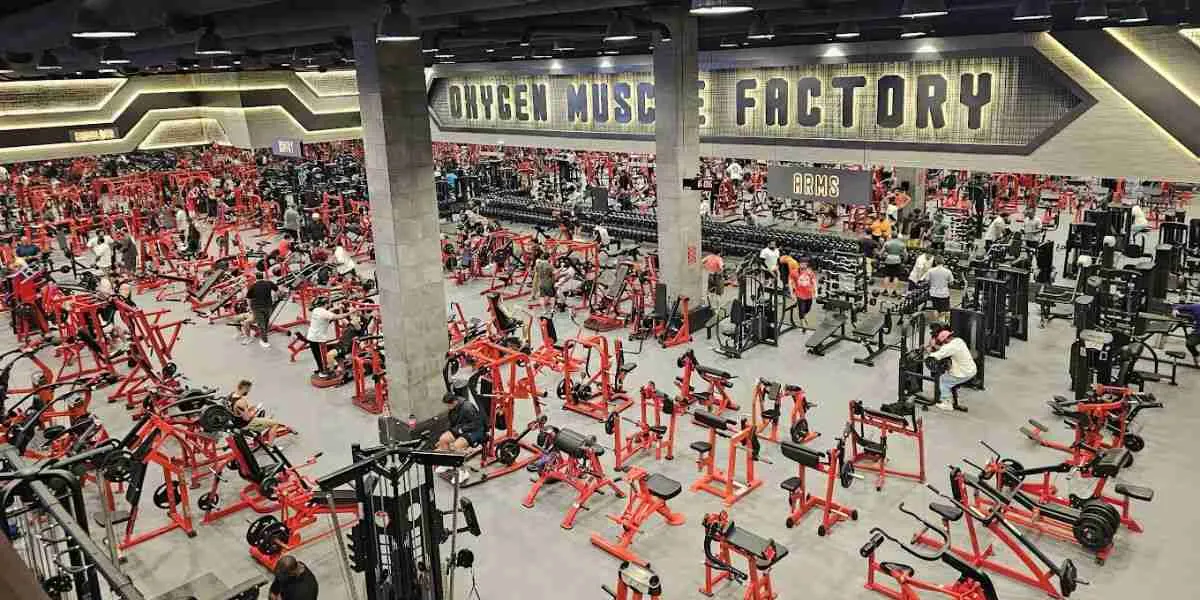 Located about 50 metres from the Abu Dhabi Golf Club and opposite the Khalifa University, you can reach Oxygen Gym from Dubai Airport in about 40 minutes with clear traffic. From Dubai it's a straight route, E11 and then E10. You can park out front or round the back. You can't miss the building if you come in night-time hours as it's lit up like a superclub.
Address: Rabdan – Abu Dhabi – United Arab Emirates
Opening Hours
Price To Train
Reviews
Facility Info
Any Downsides?
Opening Hours
Staffed Hours:
Monday – Friday: 5:00 am – 2 am
Saturday: 5:00 am – 2 am
Sunday: 5:00 am – 2 am
Not 24 Hours
Price To Train
Reviews
Facility Info
Any Downsides?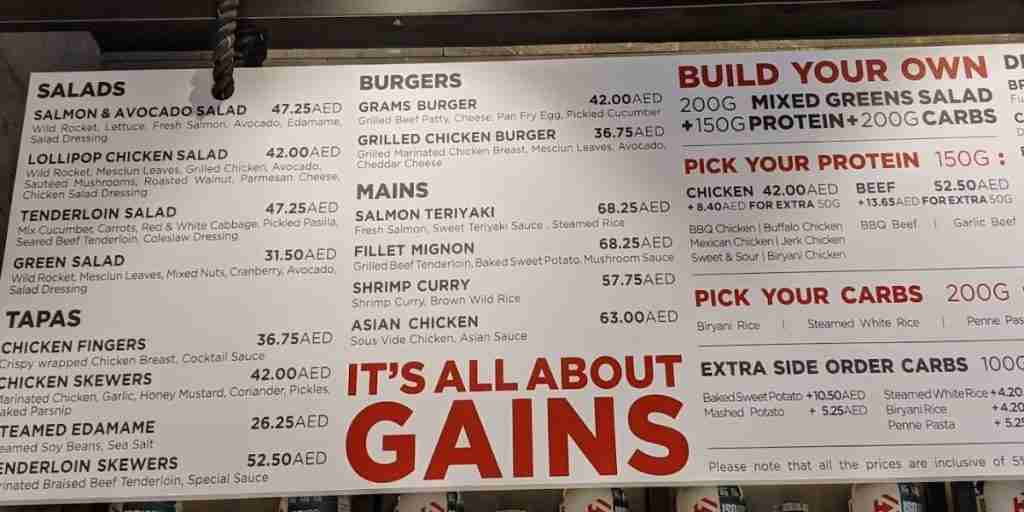 Other Great Bodybuilder Gyms In The UAE
The UAE's bodybuilding scene is not confined to Abu Dhabi and some of the best bodybuilding gyms can be found in Dubai. From Binuous Gym which is featured in a number of Youtube Influencer Mike Thurston's videos, including that Andrew Tate episode – to the hardcore themed 'Iron Street Gym'. There are some really good options beyond Oxygen, so here are a few of what we think are the best bodybuilding gyms in Dubai.
You Might Like This: We came to Dubai for 5 days, and were running our 5 Day PPL plan. If you want to see that workout for some inspiration, hit the underline link above.
Binuous Gym, Dubai: 'Best Bodybuilding Gym In Dubai'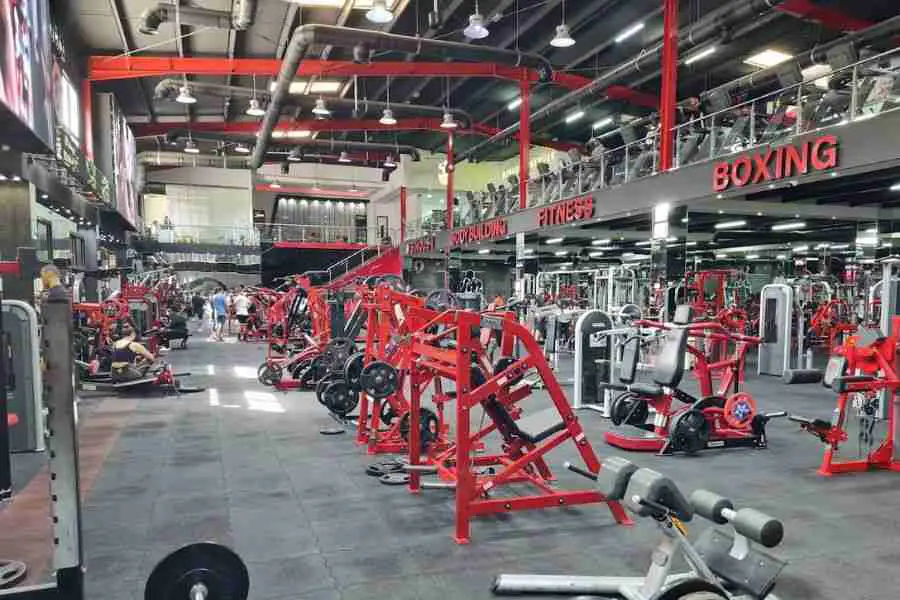 489 Reviews and open 24/7 this is a popular place to train and leans towards being a solid gym for bodybuilders in Dubai. Their PT team includes bonafide bodybuilders and even their website shows they are 'about that life'. With macro and BMI calculators as well as resources for better nutrition, you have to consider them as credible. The gym looks great too with their Life Fitness and Hammer Strength kit.


Address: 12 Al Rasaas Rd
Al Quoz Industrial Area 3 – Dubai
Pricing: 1 Day Pass = AED 200 ($50) : 1 Month From 700 AED ($180)
Iron Street Gym, Dubai: 'Best Hardcore Gym In Dubai'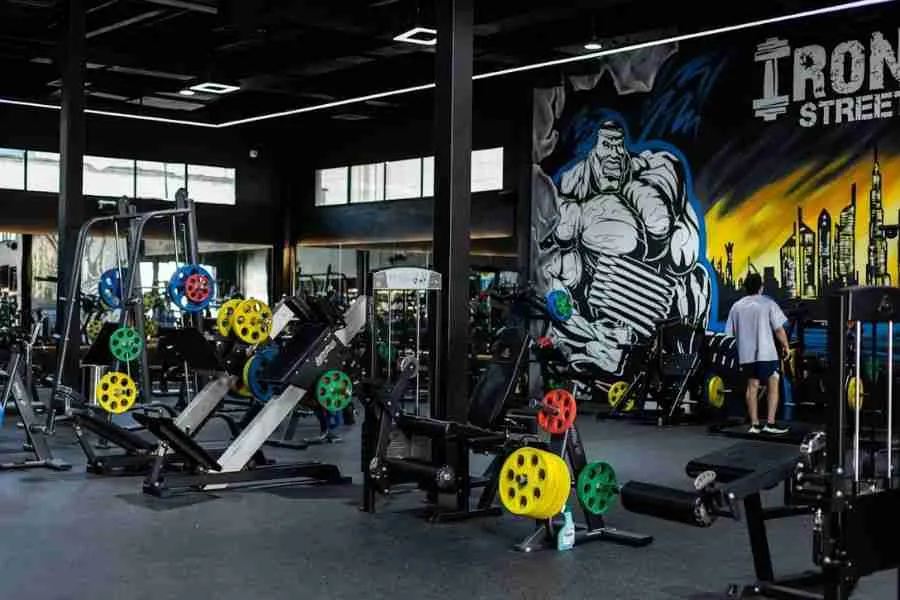 Let's raise Iron Street Gym up here. They are incredibly well priced, in fact the cheapest bodybuilding gym in Dubai. I don't think it's a stretch to say they are likely the best value decent gym in the entire Emirates. They run a free one day trial so you can sample the place and I love the wall art. It gives me the hardcore bodybuilding gym sensation and the place is nicely stocked with plate loaded machines, quality sledge leg press and a community feel.


Address: Marrakech St – Garhoud – Dubai
Pricing: 1 Day = Free Trial : 1 Month From 200 AED ($50) 
Warehouse Gym, Al Quoz: 'Best All Round Gym In Dubai'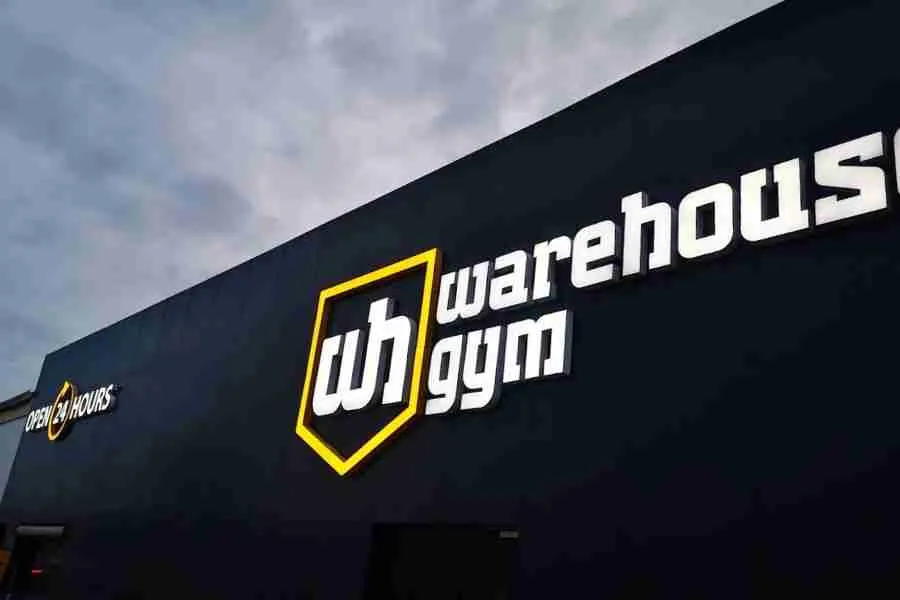 With over 700 4 star plus reviews this gym has the highest Google rating out of the other options in our list of Dubai Gyms. I would say it's also the most slick in terms of commercial operation so I'm sure they are good at encouraging members to review. However, the score is fair. This is a very thorough gym, it's a bit 'big box brand' for us, but is the best gym for bodybuilding fans in the Al Quoz area. Tons of lifting platforms makes leg day less stressful.
Address: 12 Al Rasaas Rd – Al Quoz Industrial Area 3 – Dubai
Pricing: Day Pass = AED 200 ($50) – Month 600 AED ($150/£120)