On a recent trip to California, we thought we should venture south down to border City of San Diego. So in the interest of good bodybuilding journalism we took a 200 mile round trip to visit the best bodybuilding gyms in San Diego and train at the winner 'Stern's Gym' for a brutal leg workout.
Bodybuilding Gyms and San Diego
Known as the birthplace of California, San Diego was the first settlement in the state. With over 1 million people calling it home, an active military base and being just 17 miles from the border of Mexico, and their legal sale of steroids, you'd expect there to be some good bodybuilding gyms in San Diego. With this in mind, we think we found it, as well as a few other close runner-ups. 
Bodybuilding aside, it's a warm city, with a great nightlife, nice beaches and a cool bohemian vibe – we were so struck with it, we will be flying back in a few months to spend longer here.
With its fantastic weather, golden sands and home to thousands of service personnel, it's unsurprising that people here would be interested in maintaining a good physique. But actual bodybuilding taking hold in the city has to be credited in some part to Leo Stern. Leo a second world war veteran and later competitive bodybuilder helped draw in the likes of Lou Ferrigno, Arnold Schwarzenegger and Bill Pearl to come and train in San Diego with his fitness facilities. From the weightlifting meetup he established in 1939, Hillcrest Barbell Club to the gym that still bears his name to this day, Leo had a massive impact on the growth of the sport in the city. Such is the history of bodybuilding in San Diego that it is now on the IFBB Pro League circuit, NPC national championships have been held in the city and the location hosts many Mr Olympia qualifier events.
Let's not beat around the bush here – San Diego is close to Mexico. What does that mean? Well if you've ever walked down a street in Cancun or Playa Del Carmen for example, you will have seen shops selling all varieties of anabolic steroids. This means, in under a 30 minute drive from San Diego, you can be in a shop in Tijuana stocking up. While neither of us use these, we aren't daft. There are many who do, and this includes competitive bodybuilders. Rather than buy from some random in the gym, they come down here in the off season to enjoy a lovely city and refill their medicine cabinet (and fridge). 
This means many bodybuilders stop by each year and makes it a standout location for physique trainers on the West coast of America.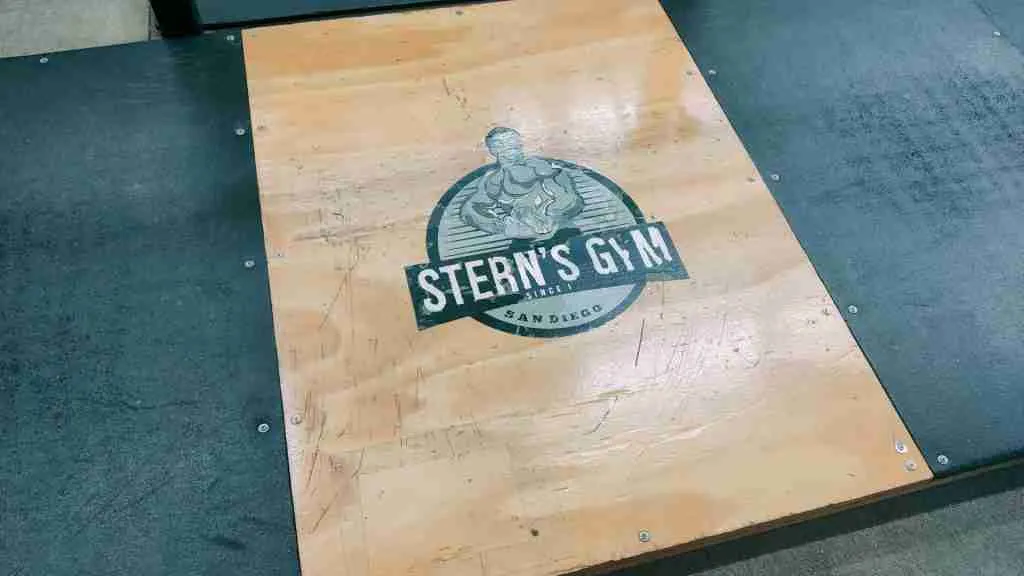 How we picked the best bodybuilding gyms in San Diego?
It had been a couple of years since we got back to Cali and one of the first targets I had in our route was a trip to San Diego to check out the gyms here. Both of us (Lee and I) have got our PT qualifications, (although we only train ourselves these days) and having been in a gym for a combined nearly 40 years, we know a thing or two about spotting a good gym. So if you like your reviews authentic, then you'll like our best bodybuilding gyms in San Diego guide. The review is so authentic, I think I got PTSD from Lee's leg workout in our winning gym. A workout so brutal it had us squatting our 10RM but for 20 reps x 5. I think by the time I hit set 5 I was failing 3 to 4 times per set. So, after a 6 day DOMs experience, I'm finally able to sit down to write this without my legs seizing up.
Read it here: The Hardest Leg Workout Ever
Winner - Best Gym For Bodybuilders In San Diego
For such a large city in one of the most famous beach culture regions of the world, it's a little surprising in how slim pickings it is looking for the best bodybuilding gyms in San Diego. Thankfully though, the city features one of the most classic old school bodybuilding gyms in the country and so finding the winner wasn't hard. There's also a franchise of another classic in the zip code, and a couple of others that stood out. 
If you're a fan of bodybuilding, have watched Pumping Iron, or just follow the Tren Twins on Tiktok, you'll appreciate why we picked Stern's Gym as the best place to train in 'America's Finest City'. 
Here since 1946 and established by a SoCal pioneer of bodybuilding, Stern's is a place that looks like it has changed very little from the time Arnie, Big Lou or Bill Pearl knocked out a front double bicep pose in the mirrors here. It's now in the hands of another bodybuilding (and sporting) family ex Detroit Lion and competitive bodybuilder Shannon Brown recently sold it on to his son Loynie who carries the torch today. A fairly small owner base for a gym, and in true respect to the OG, Leo Stern's face is still on the wall. The sun bleached poster showing the great man standing there in his prime, ready to great you as you come up the stairs.
Speaking of America – if you want to see our nationwide review next – check out our 'best bodybuilding gyms in US' write-up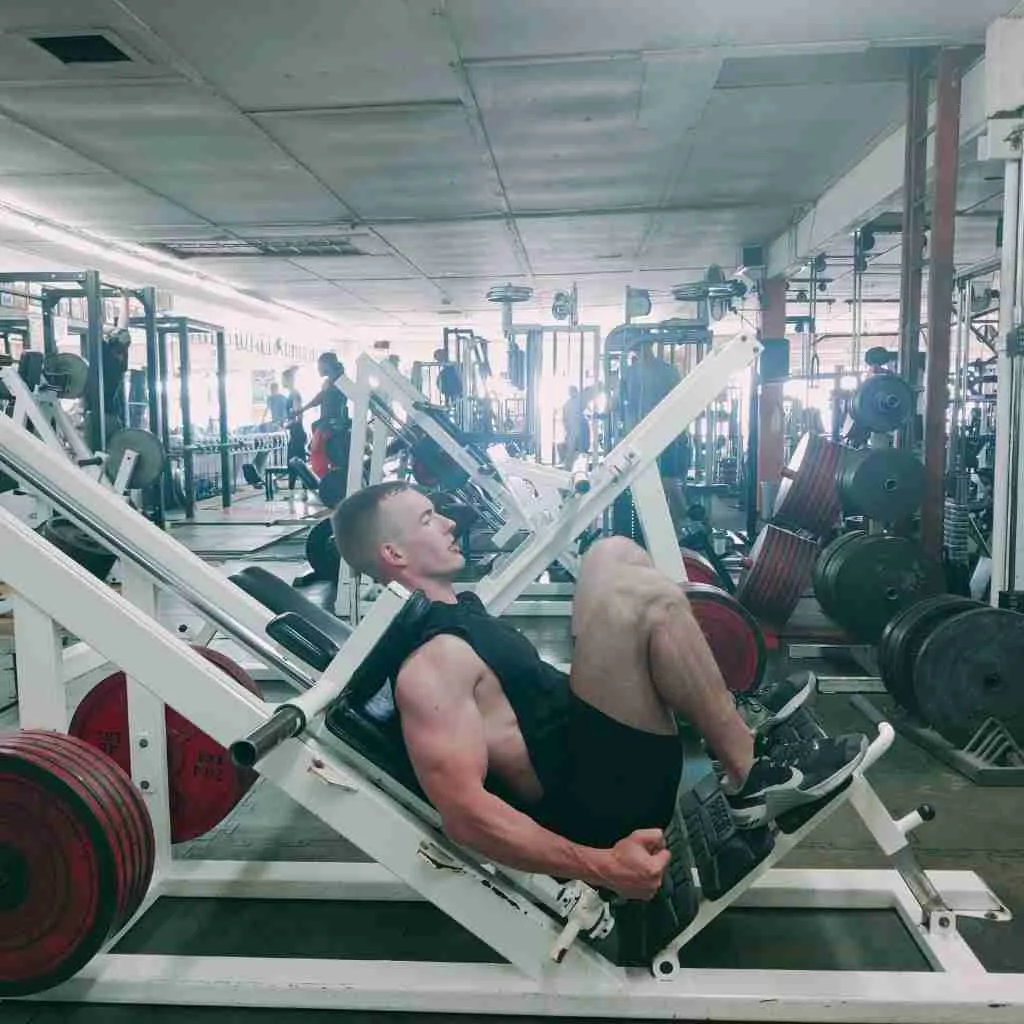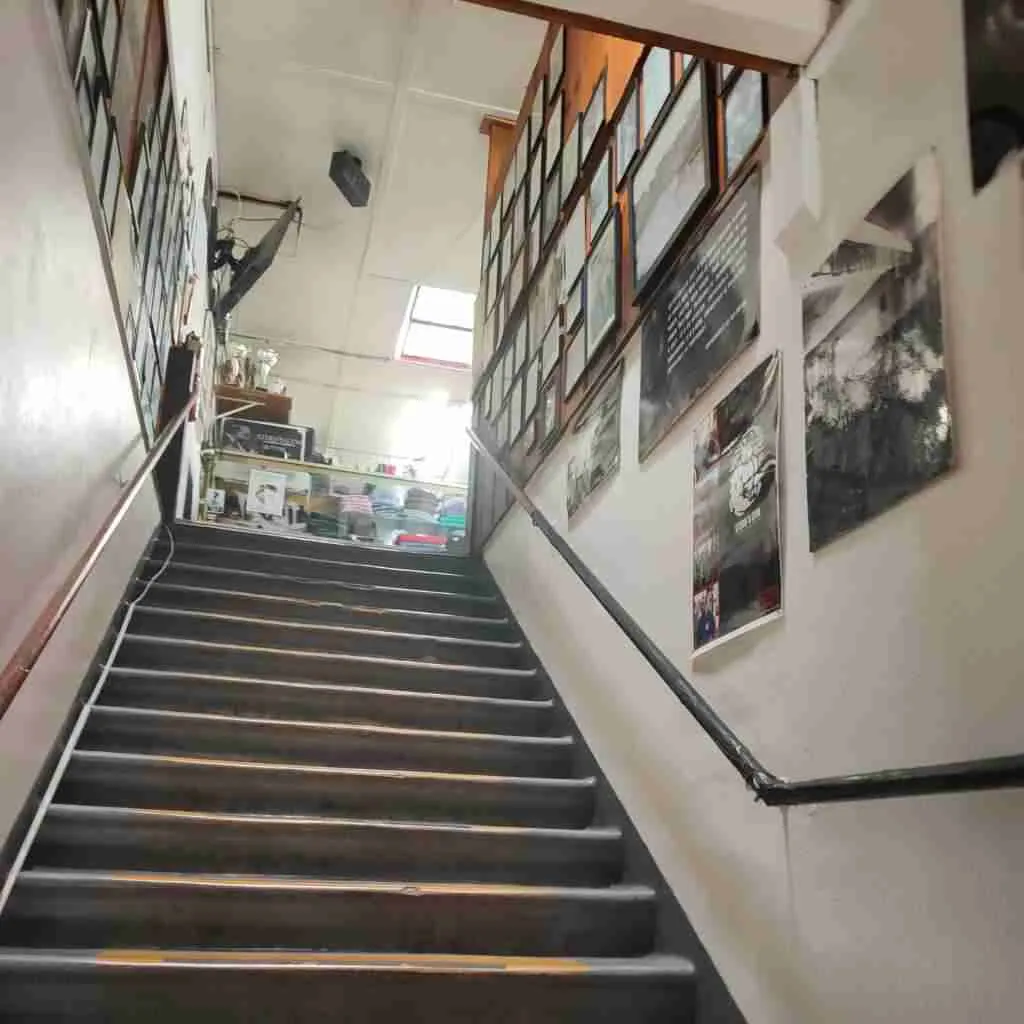 If you get the wrong day round here, you'll drive straight into a farmer's market and find a bunch of the roads blocked, but persevered down a few roads and this unassuming burb like corner of San Diego has free street parking just a short walk from the front door of Stern's. We can't have parked more than 3 minutes away outside the local school's outdoor courts. We popped the boot (we're Brits – we call it the boot), grabbed my lifting belt, then took the nervous walk we always take to gyms we fanboy over. 
From the low day pass fee for cash at $15; (low by Cali standards – Gold's is $50 now) to the recognition that what makes it great is the nostalgic charm, there is lots to make Stern's the best bodybuilding gym in San Diego. I loved the aesthetic, the photos on the wall, the posing mirrors, the changing rooms which reminded me of my childhood school gym, and I loved the quantity of heavy duty leg equipment. Multiple racks, hack squats, 3 or 4 calf raises with handmade wooden blocks to enhance range of motion – tons of weight and the friendly vibe here. 
When you train at Stern's, you know that like training at Metroflex of Fort Worth, Texas, you're lifting in the shadows of giants. There are few better ways to motivate you to push harder than knowing Arnie used that bench too.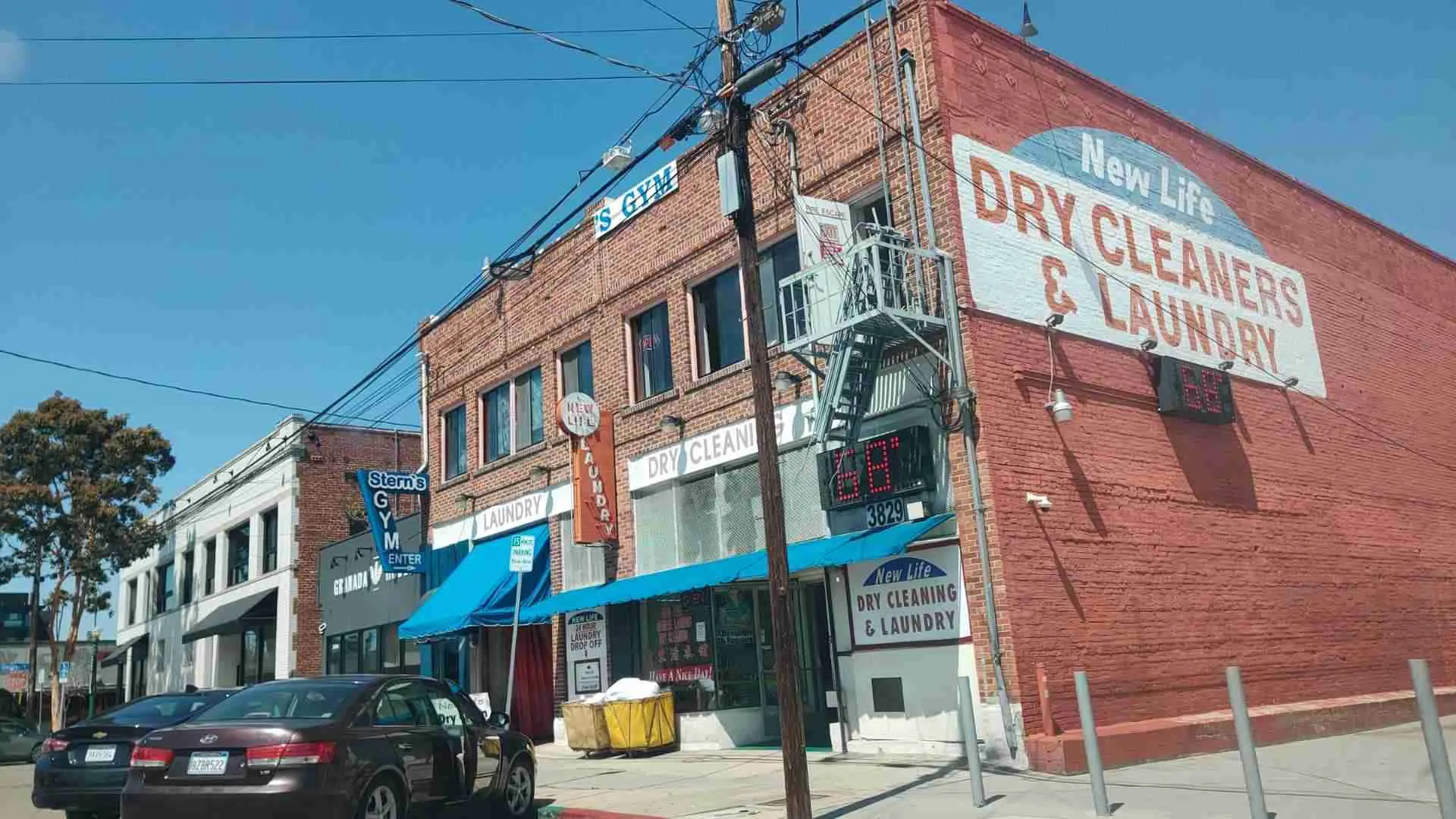 How to find 'Stern's Gym'
If you're driving down from LA then you have two realistic options, either take the Old PCH (Pacific Highway) and get a great view of the coast AND traffic lights, or jump on the I5-S. It's about 122 miles from LA, starting off on the Freeway 101 if you're coming in from Central LA. We headed down from Newport Beach, which was around 90 miles each way following roughly the same route. As you arrive into San Diego, you'll be heading toward the Interstate 805, taking you between North Park and Hillcrest, a stone's throw from the Zoo. 
After your workout, you'll be pleased to know there are a ton of eateries in walking distance to get that post pump protein hit.
Opening Hours
Price To Train
Reviews
Facility Info
Any Downsides?
Opening Hours
Staffed Hours:
Monday – Friday: 5 am – 9 pm
Saturday: 6 am – 5 pm
Sunday: 8 am – 4 pm
Price To Train
Reviews
Facility Info
Any Downsides?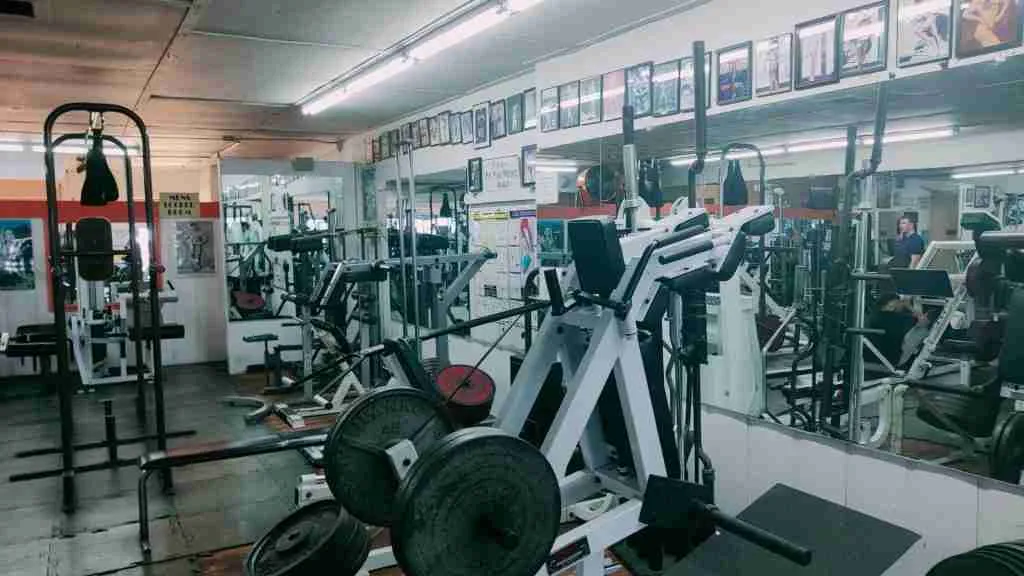 Other Great Bodybuilder Gyms In San Diego, CA
If you're in the city for a few days then you should take the time to tick these other bodybuilding gyms in San Diego off your to do list also. All easily accessible with nearby parking, they warrant their own little awards too. 
Boulevard Fitness, El Cajon Boulevard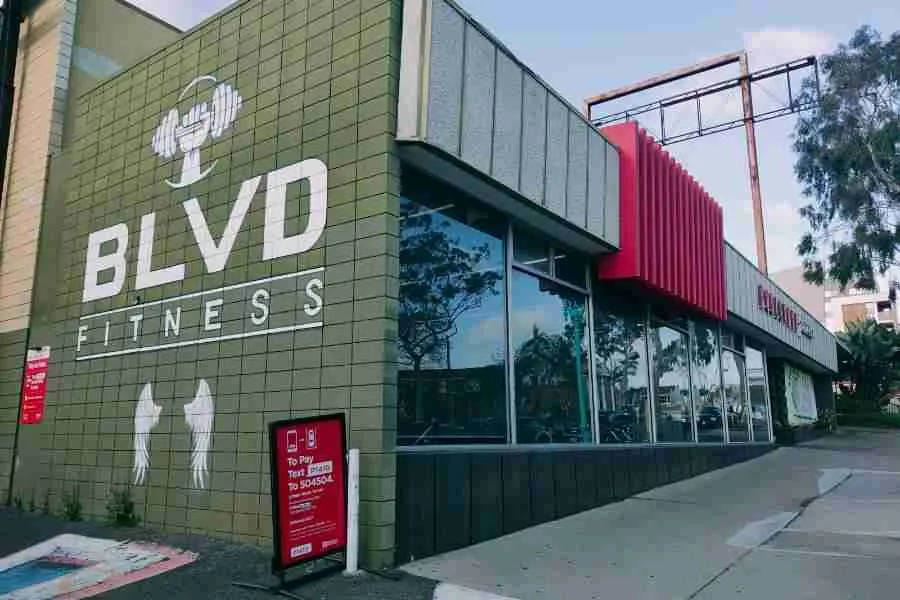 I fell in love with the gym signage before I realised it was a gym. So retro. Two floors give this centre plenty of space, it's well equipped and easy to find. Is it hardcore? No – but it's better than any Planet Fitness could ever be.
Reason to visit? You like cardio with your weights and it's very well priced.
Day Pass: $15 – Month $22 (Bargain)
Metroflex Franchise, Miramar Road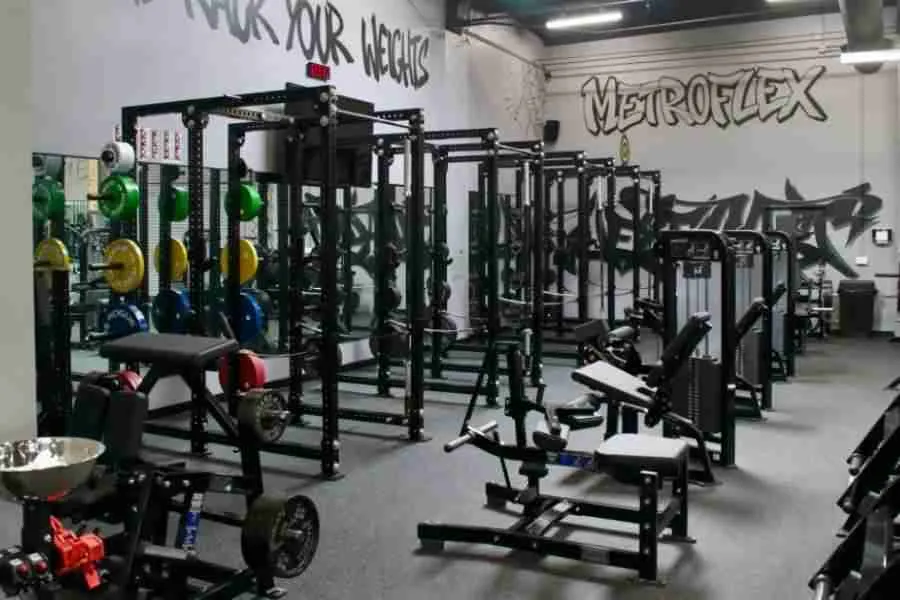 While it may not be the original Metroflex Gym, it is a legit franchise of the brand. The place is bit too polished compared to it's namesake but it's a good gym for bodybuilders and it offers 24 hour access.
Reason to visit? You can't get to the original in TX and like a gym that has a chalk bowl. 
Day Pass: $20 or 3 Day $50
The Olde Gym Fitness Complex, Norman Scott Road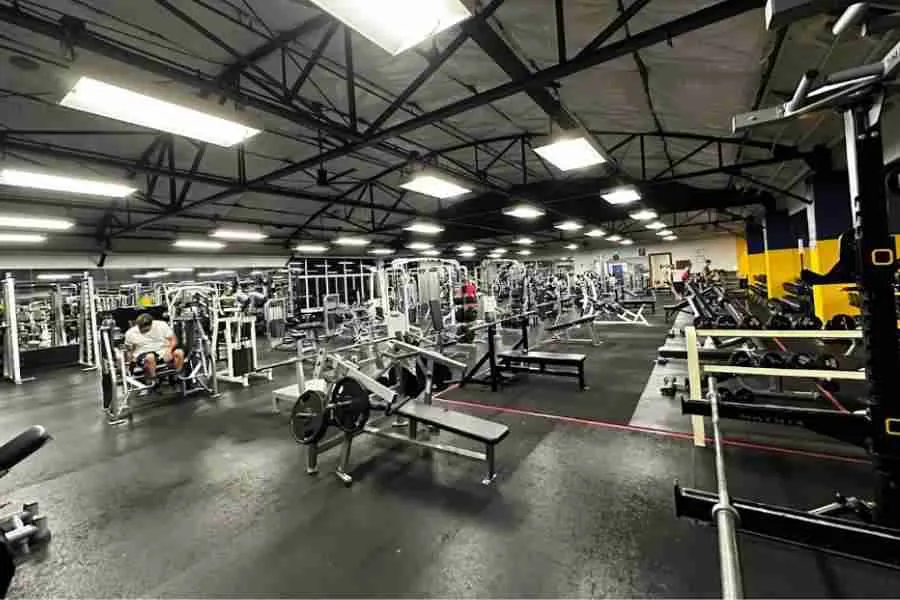 Heading to the Naval Base or going to be based there? Then you're spoilt with this place. Plenty of kit, fresh locker rooms updated post Covid and an outdoor lifting area. Great for a tan time saver.

Reason to visit? You no Semper Fi is not a Spanish Finance company
Day Pass: Free for Vets. (Bring ID)
Your San Diego Bodybuilding Gym Could Be Here
Have we dropped a clanger? Did we miss your gym and think it deserves some attention? If you run a bodybuilding gym in San Diego and you want to have us down to train and check it out for ourselves, drop us an email to contact at barbellsabroad dotcom and tell us what we've missed. 
PS: We love Met-Rx 100 bars