Some of the best gym accessories to have, are small, easy to fit in the gaps in your carry-on luggage, can save a bad holiday workout and are about to be revealed below.
My 7 Favourite Workout Accessories
TLDR: In this guide I list 7 of the most useful workout accessories for bodybuilders, weightlifters or gym bros heading off on their travels. 7 items you can easily pack and maintain a hassle free healthy holiday. These are based on my own adventures and misadventures travelling the world and racking up the gym sessions while doing it.
Quick Answer
My top all-round pick for the best gym accessory to have ever is perhaps controversially Adjustable Barbell Collars, click to check them out.
I travel the world and experience all matter of gyms, from the best to the worst and one rule I've learned to stick to, is pack my favourite workout accessories or risk a disappointing workout while travelling.
Key Takeaways
This guide has no affiliate endorsement for any products below.

Barbell clamps aka quick lock collars are my sleeper favourite item.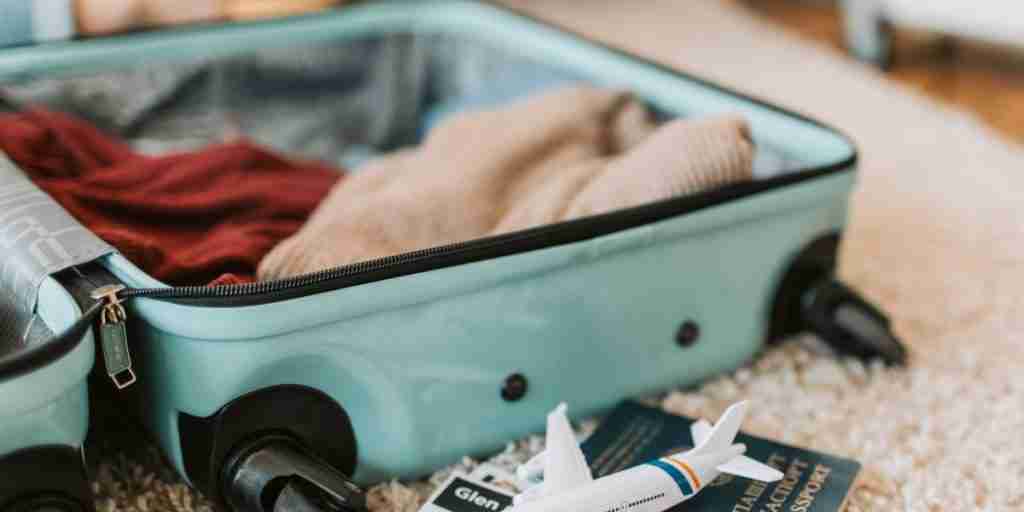 Why Trust This Gym Accessories Guide
These aren't affiliate items – these are legitimate things I love. I've added links to the sites you can find them, but feel free to Google for them yourself too. I've been able to travel with carry-on only and still get them all in a bag small enough to not incur a budget airline fine.
How I picked my favourite workout accessories
Three things spring to mind when I was picking my favourite gym accessories.
Portability

Versatility

Price
Could I fit it in my carry on bag, not exactly great for travel if it means you have to pay for a storage trunk under the aircraft. 
Was it useful for something that I'd generally encounter – wraps for example can be used to help so many movements it's worth taking them. Packing a balance ball however (if you could pack it) would be illogical.
Is the product affordable for most readers. That doesn't need explaining really.
I like to visit great bodybuilding gyms when I'm travelling, so the idea of having a sacky workout really saddens me given how much I love to train. I'm off to visit the best bodybuilding gym in New York in a month or two, so in my mind I'm gauging what I need to take to ensure that I can train my best. That is what inspires this list.
Why Pack Gym Accessories In Your Travel Bag?
Sane question, many people might think we're nuts to even talk about this, but the last thing you want to do is spend added time on holiday trying to find items in a gym you take for granted back home.
My local gym has spare belts to borrow, training bands to use, and an abundance of barbell clamps – but the same standards aren't found in a hotel gym in Paris or some appalling workout facility in Zante. There's a hotel Lee and I like in Ibiza because the chef makes us a decent bodybuilder's lunch to order, but their hotel gym is woeful. They have barbells and plates – great you might think. But those plates have no collars and they are made for olympic bars, which the bar absolutely isn't. This means after a couple of vigorous reps the plates end up on your mate's toes.
It zaps your hunger for the workout and just negs you out. Having a couple of home creature gym accessory comforts, makes things a whole lot more enjoyable.
Top Gym Accessories I Can't Leave Home Without
Let's get to it. my take on the best gym accessories to have ever, and with a particular focus on those heading off on their travels.
1/7 - 4 Inch Padded RX1 Gym Belt By RDX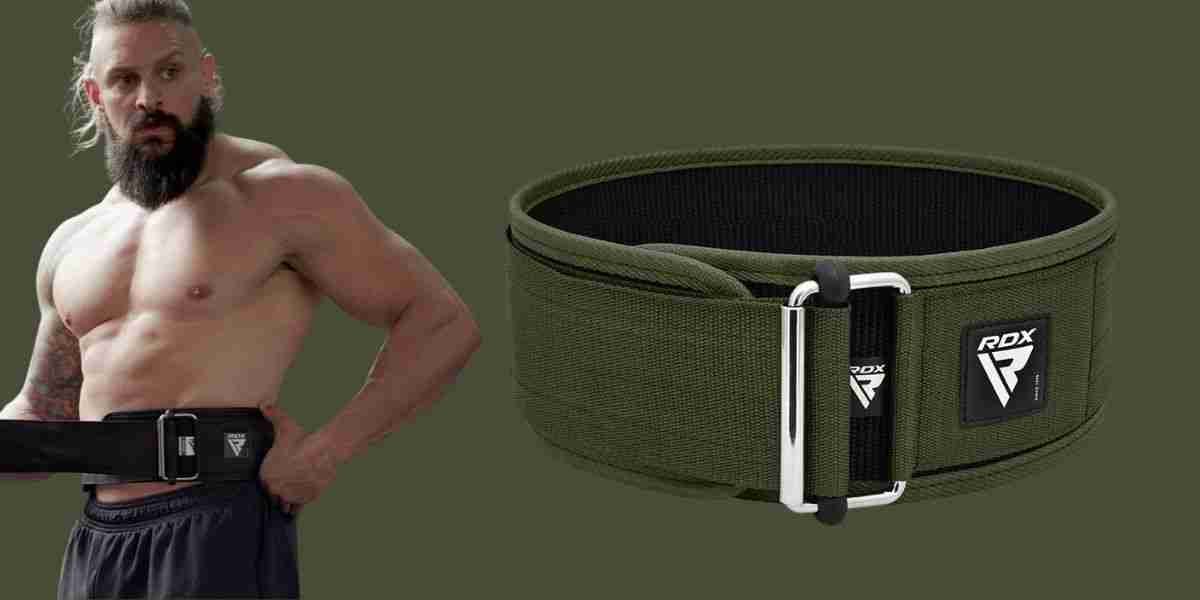 What?
The RX1 is an easily flat packed gym belt, that is the same thickness all the way round, unlike the old school curved counterparts. Using a buckle free, velcro fastening, it makes it a lot lighter and easy to shove in your carry on.
Why? 
Don't be mistaken, just because it doesn't have that 6-8 inch oval on your lower back, it can still help you smash PBs when it comes to deads and squats. But I love this due to its lightweight form, and how easily packed flat it can be set, unlike the old school leather padded versions with huge buckles. Lets be honest, no one is getting a Weider Argos special in your adult trunki.
Best For?
If you don't like to skip leg day while travelling, or you've taken up our inspiration to visit the best hotel gyms of the world, then packing one of these is the difference between having teardrops on the sunlounger, or hiding your legs away after week 2.
2/7 - Lifting Straps - Beast Gear Amazon's Choice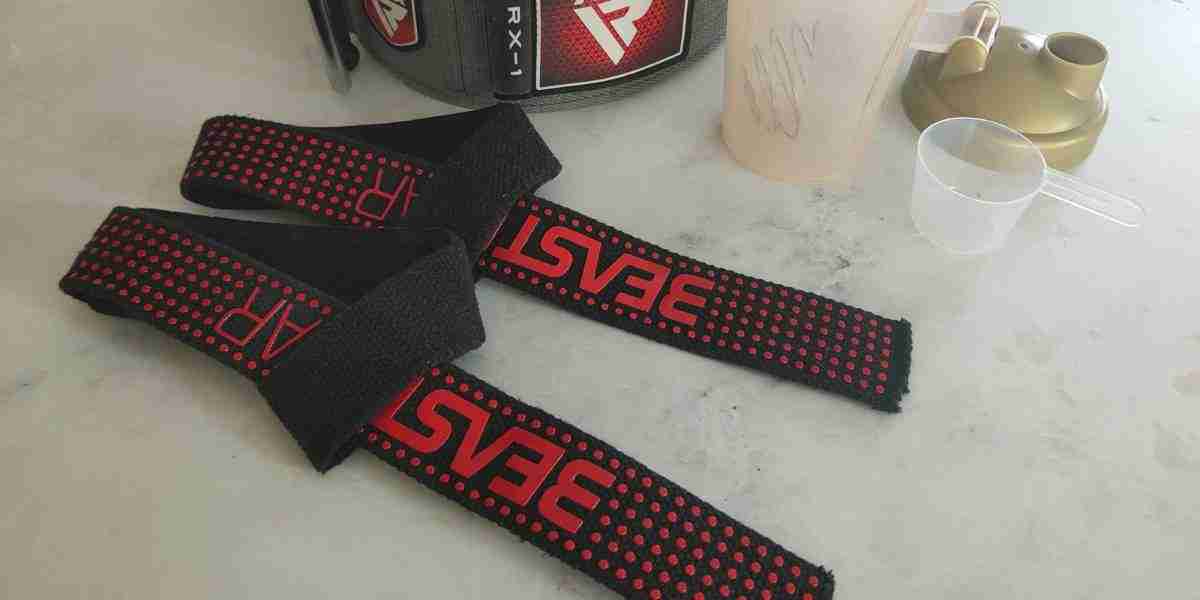 What?
These are one set of my lifting straps, I've got a few dotted around the house and still packed in travel bags, but lifting straps help you lift heavier and for longer. How? They help tighten your grip to a bar/handle and take the strain off of your forearms. Ever tried deadlifting and knowing you could go on, but had to drop the bar? That's what straps help with. I find them especially useful for back training where I want to really focus on pulling my elbows pack and not bicep pulling a weight stack toward me. I trained for years with someone who tried to abuse me for using these, all because ego stopped him from using them. I don't think he even knocks one out today without having these wrapped around his wrists – they are great, and they stash anywhere. 
Why? 
They are too small to not take – but if you are serious about pulling exercises, deadlifting, or even needing a hand doing a front squat, they come in very useful. I'd argue that many places you may train might have a smith machine but not that much weight (hotels). So change your leg day up to include front squats and you can use these to help secure the bar in a manner that doesn't require you to fold your hands back beyond the point of normal human flexibility.
Best For?
Bowling through the front door of Dragon's Lair Gym Las Vegas.
Price Range? $9-$30 (£7.99 Pictured – Eleiko Leather Straps are around £21)
Not For:  Pin Selector Peters
Online? Manufacturer's Amazon Store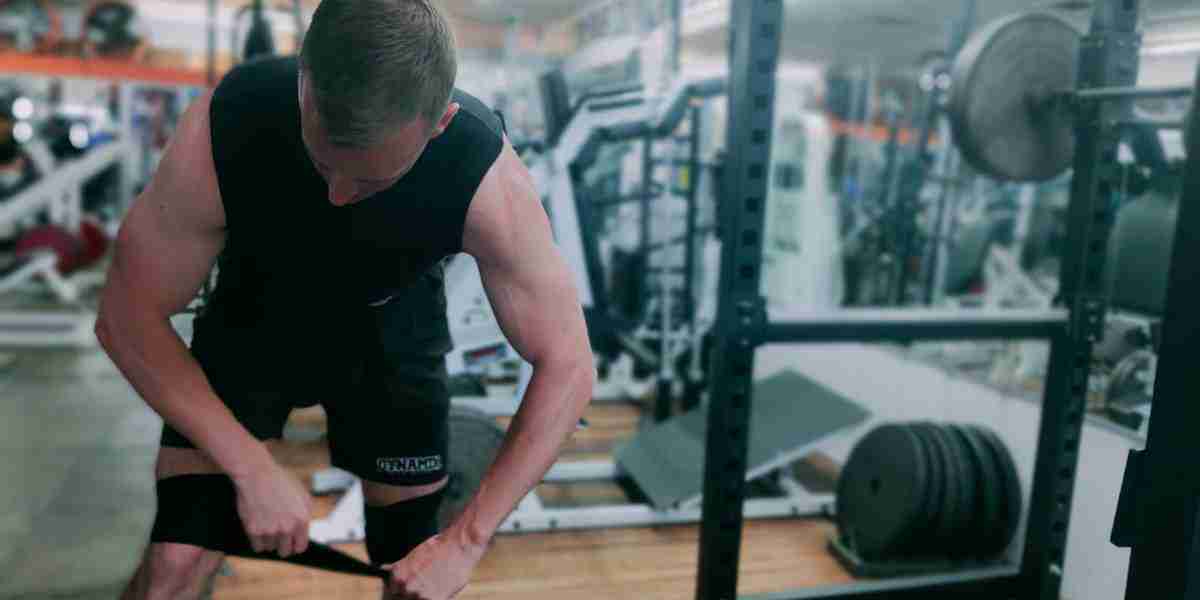 What?
No particular brand to shout out, but the humble knee strap in general. These stretchy rolls of fabric that invariably you'll put on back to front every time, help you blast through even the hardest leg day workout. They wrap around your knee and take some pressure off – or something. 
Why? 
They can fit in a pair of shoes, so it's an inoffensive pack – and while as gym accessories go, they may sound like more of a luxury, we think heavy trainers should have these with them all the time. One set of knees – don't be clowning under those barbells.
Best For?
All the real G's who know the only way to grow your body is to grow your legs. Whether you're punching out reps of 20 or reps of 3 – always carry protection. Wrap them up. Your knees that is. For everything else – raw dog as much as you like 😉
Price Range? Expect to pay between $20-$30 (£17.50 will get you some Mirafit wraps)
Not For:  N/A – Everyone should pack these.
Online? These will work
4/7 - Protein Scoop 25g + Shaker Filler With Protein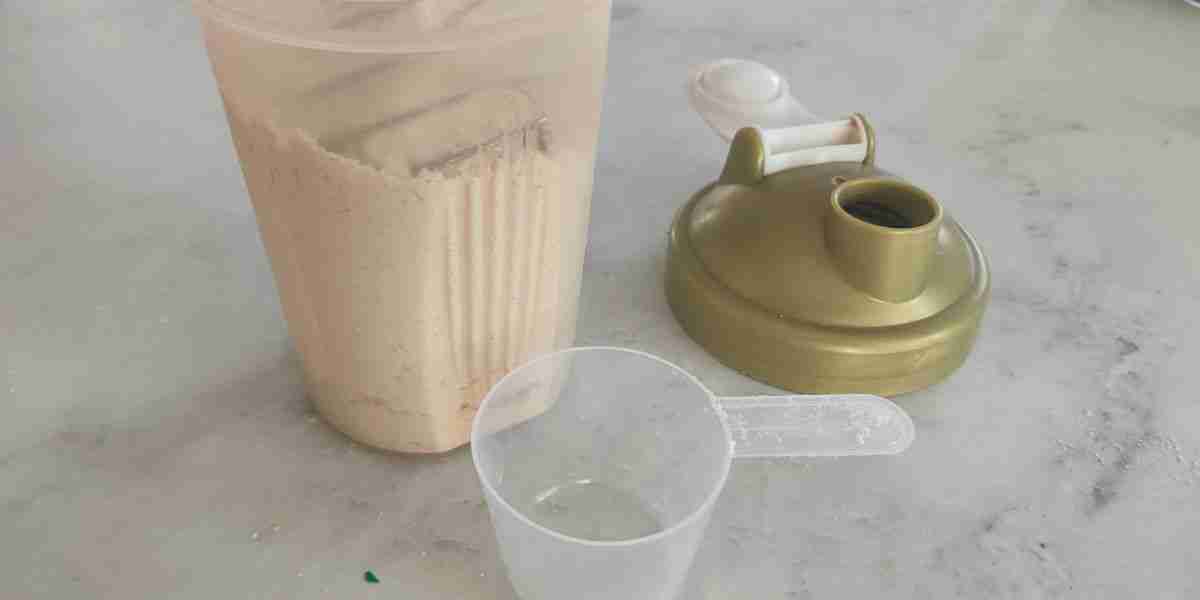 What?
Yes, a 25g plastic protein scoop. That is the recommendation here. The type you'll find in any protein tub. While you're at it, you may as well bring a shaker and fill it up with a week or two's worth of protein powder. Then throw the scoop inside.
Make sure it's sealed guys.
Why? 
You're probably thinking – why? Well, it's an easy way to measure your macros while on the move. When we rock up at a hotel or AirBnB, we go and buy oats, bagels, peanut butter, milk and eggs. We also usually have protein with us. This means we can measure out the right amount of oats without sacking ourselves out. And also have a good emergency nutrition supply without resorting to cakes for breakfast or ending up catabolic while we wait for dinner.
Best For?
Anyone who likes to stay on top of what they eat or may not be near a good supply of protein for large parts of the day.
Price Range? Practically Free
Not For:  Anyone lucky enough to stay in a healthy all-inconclusive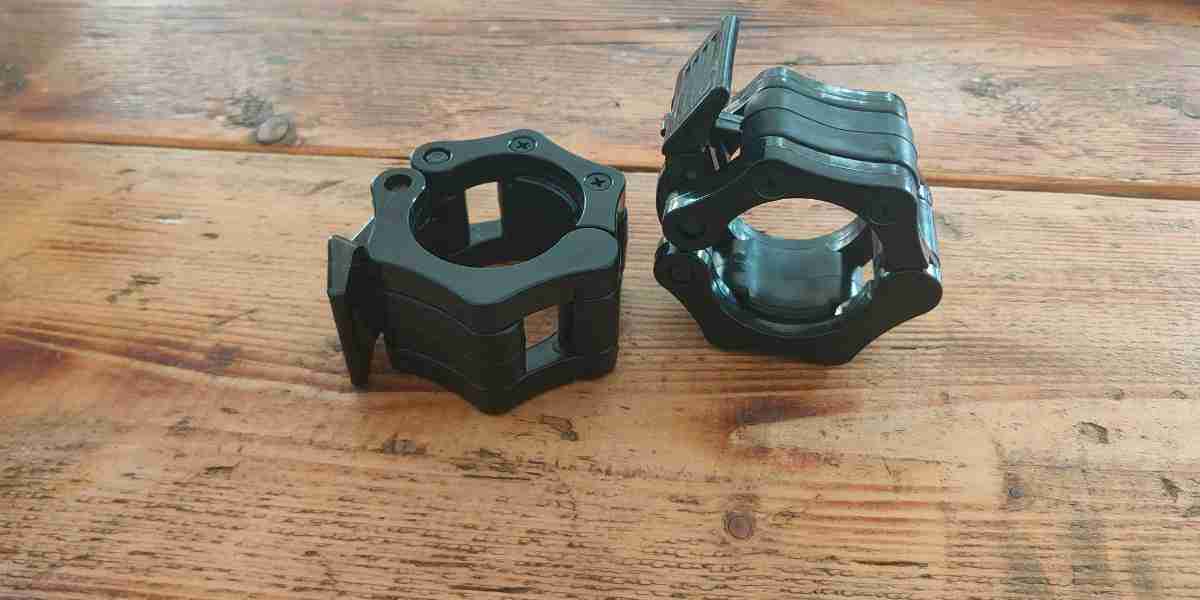 What?
These are if you don't have them in your gym, a modern take on the squeezy metal barbell collars that hold the weights in place. You can get these in two sizes – 1 inch and 2 inches. The clamp closed on the bar ends and are a lot less agg than the metal ones.
Why? 
I've not been able to start workouts before in some gyms as the collars either don't exist or are few and far between. Some gyms don't even have the right collars for their bars. Bringing your own means a smooth set up and no avoidable niggles blocking a good training day. If you're away with family and you've been blessed with some time to train, you don't want to have defeat snatched from the jaws of victory.
Best For?
Everyone who lifts with barbells.
Price Range? $9 (£6.99 in GBP best seen)
Not For:  People who think barbells make you get massive looking at them
Online? Cheapest found – Bodypower
6/7 - Quick Dry Dock & Bay Towel (Small)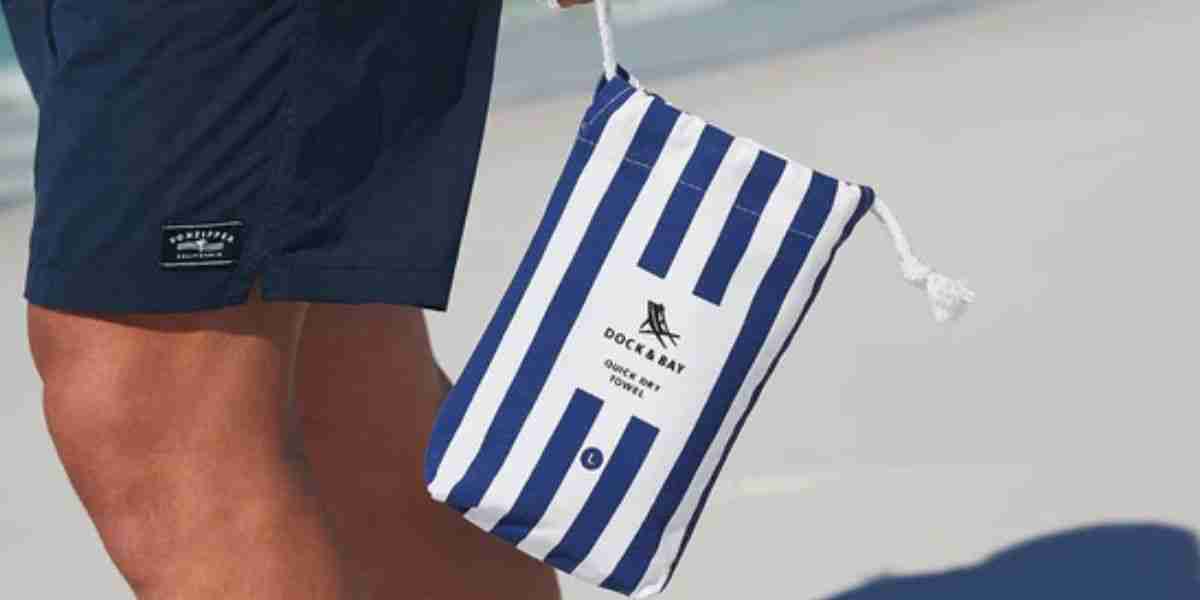 What?
I picked this quick dry towel for this best gym accessories to have guide as I thought it looked pretty slick, but where I'm going with this, is a quick dry microfibre towel in general. These are those towels which just suck up moisture and dry in no time. This particular brand have a massive range of small travel bag friendly towels that look good out of the gym as well as in it.
Why? 
We've all been there. You rocked up to a holiday gym somewhere and you're there to train arms. Zero bench sitting is going to happen and you aren't let in without a towel. Save the hassle, pack your own, but you don't want one that stays wet in your bags. An antimicrobial, quick drying badboy means you aren't shoving Pablo's ball-sack virus in your carry on bag.
Best For?
Anyone with limited packing space, backpackers who may not have towel facilities or any travel that may be roughing it a bit. If you are travelling multiple times during a trip and stopping off at gyms, where you don't have access at times to linen to take with you, then a quick dry towel makes a fantastic workout accessory to have.
7/7 - Decathlon TRX-style Straps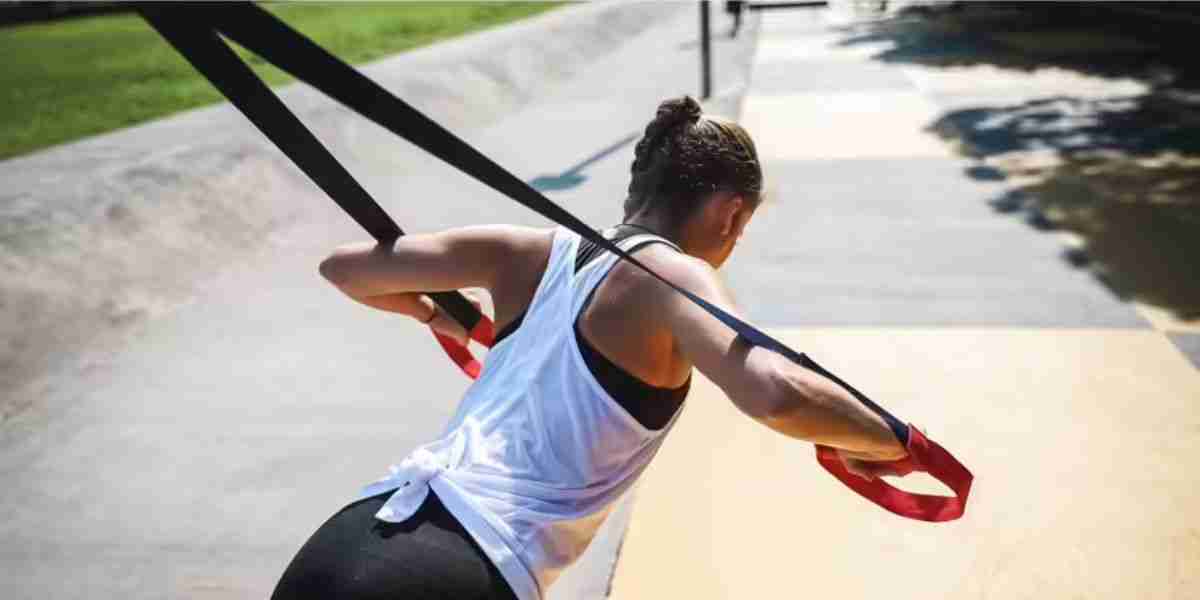 What?
I got one of these in Spain some years back from a Decathlon store. It's basically a fake TRX. You can fling the straps over a door frame and train your guns, rear delts or upper back. If you find a beach gym you can incorporate it into a total body workout.
Why? 
These wrap up nicely into a small pouch and can either go in your carry on coat or a gap in your case. It's the ultimate failsafe workout solution. It has come in massively handy and don't knock strap training. If you get one – try this TRX total body workout.
Best For?
People who prefer to lift higher reps, HIIT Fans and anyone who is staying pretty remote to a town with a gym.
Price Range? $15-$20 (£12.99 in GBP best seen – Debenhams)
Not For:  N/A.
Online? Debenhams Store Link
How to Pack Gym Accessories for Travel
So how do I pack my favourite workout accessories? With a lot of use of my pockets! I tend to find my straps end up in a coat, knee wraps curled up in trainers (sneakers for you Americans) and the gym belt forms a nice external bag perimeter. Which if nothing else, protects the work laptop in side from an overly zealous air stewardess slamming cases around in the overhead locker.
Finally, roll your clothes and don't neglect the often overlooked inner shoe space. You can put a week's worth of socks in those things.
Any Alternatives To Packing Gym Accessories?
You might get lucky, you might find a gym that keeps a stash of useful backup items. But, I'm not sure evidence is going to be on your side unless you hit up a good local gym.
Or just sack off the gym for a week, drink beer, eat pizza and mentally lose those gains…..
Raising eyebrow emoji anyone?
Thanks for sticking with me and if you have any amazing gym accessories I didn't mention and think I should know about them, drop us a message here or find me on instagram @masononsocial.