Travelling to Tokyo and keen to stay fit?
TLDR: We've scoured the city and come up with our top five picks for the best hotel gyms in Tokyo. And trust us, these gyms definitely deliver when it comes to quality and variety. So if you're looking to keep up your fitness routine while in Japan's capital city, read on for our recommendations.
WINNER: Prince Sakura Tower Tokyo Hotel with it's Hammer Strength gear – Light work
what's Tokyo like for fitness fans
Known for its neon lights, skyscrapers and pop culture, the capital and most populous city of Japan, is a great place for fitness lovers. While many of the hotels here have excellent gyms, there are also some great places to exercise outdoors. And if you're looking for somewhere to eat healthy, Tokyo has plenty of options.
The city hosts a number of big fitness events throughout the year. The Tokyo Marathon is one of the biggest races in the world, and sees runners from all over the globe competing. If you're not interested in running, there are plenty of other fitness events to check out. The Tokyo Triathlon and IRONMAN Japan are both hugely popular, and attract some of the world's best athletes.
If you're looking to get some exercise outside of your hotel gym, there are plenty of great places to go. The Yoyogi Park is a huge green space in the heart of Tokyo, and is a great place for a walk or a jog. The Shinjuku Gyoen National Garden is also worth a visit, and is one of the most popular places in the city to get your outdoor yoga on.
Tokyo has no shortage of healthy food options, either. There are plenty of cafes and restaurants that serve up delicious, nutritious food. And if you want to cook for yourself, there are plenty of supermarkets that sell fresh produce and healthy ingredients.
Quick Facts On Tokyo, Japan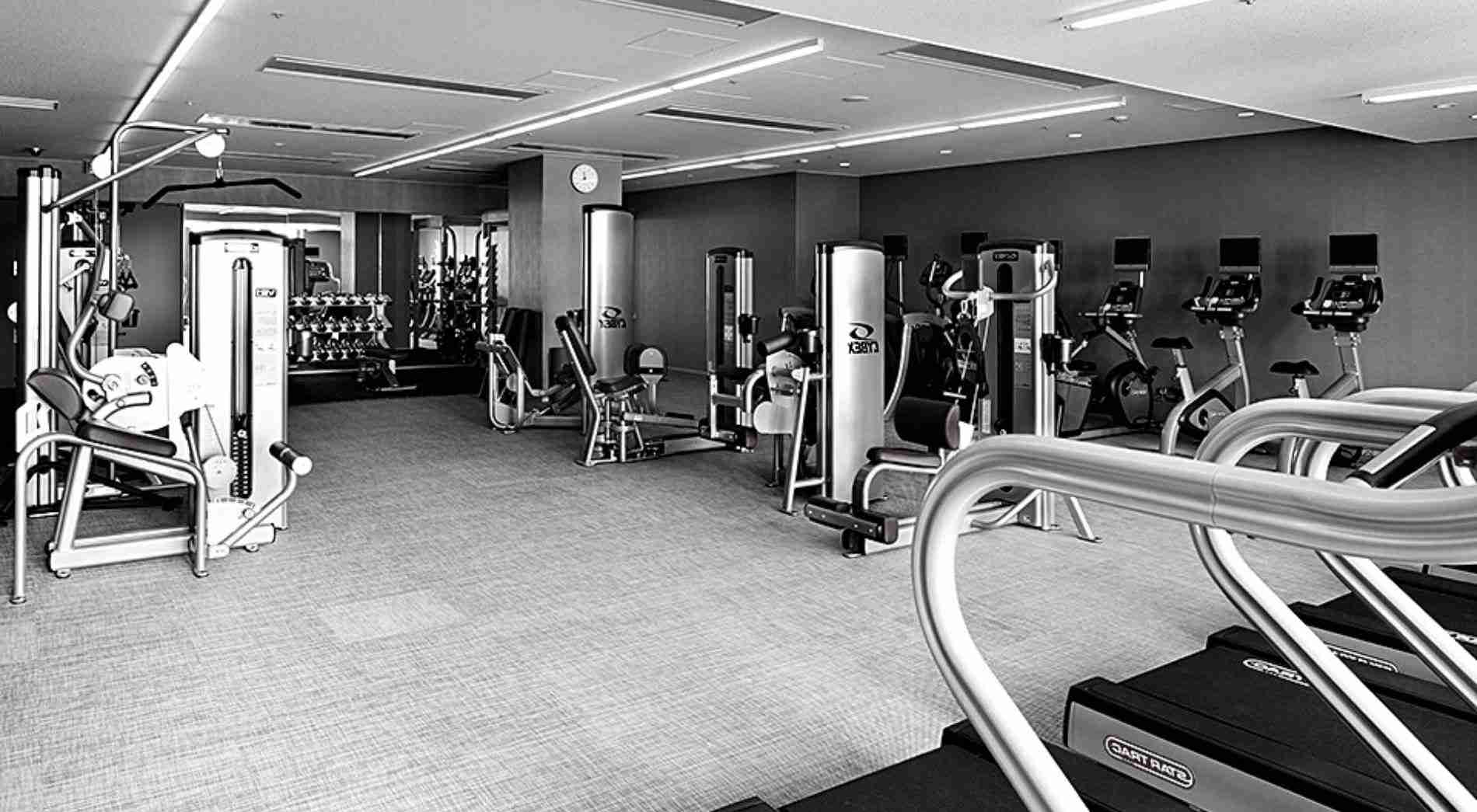 How We Picked The Best Hotel Gyms in Tokyo
The 'science' behind our Tokyo gym hotel reviews
When it comes to picking the best hotel gyms in Tokyo, we want to make sure we tick a few bases off. This means it's not all about heavy weights, but can you sit on something soft to stretch, or is there a strong enough variety of cardio equipment to provide enough incentive to use them? No one needs rows of treadmills when walking outside and seeing the world is a lot more fun.
You can read more about our selection policy below.
The reality is most hotel gyms have been put together by someone who has never been to a gym in their life. We weigh up several facts when it comes to picking winners or calling out losers.
1. Can you complete the major compound lifts? Read more about these "Foundational Lifts".
2. Who does the weight load cater for? Are there enough weight plates/dumbbells for regular gym users?
3. Overall gym conditions. This includes space to stretch, the condition of equipment, is there a/c etc.
4. Cardio Range. Is there much variety? Or is there a large focus on treadmills; the one exercise that requires no gym to do.
The Winners // Hotels With Gyms in Tokyo
Below we feature our top 5 hotels with gyms in Tokyo. From the best in Nishishinjuku to the best in Shibuya. We have covered the major neighbourhoods, so wherever you are looking to stay, you got options.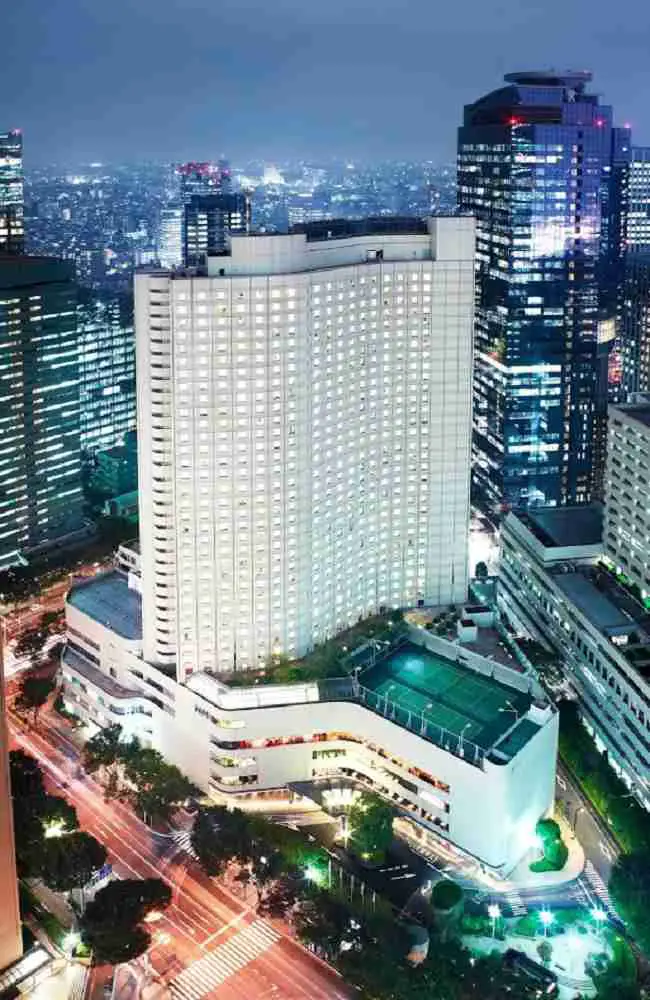 Ave Price Per Night: £160
Neighbourhood: Nishishinjuku
Gym Hours: 24/7
Max Dumbbell: 30Kg 
1. Hilton Tokyo at Nishishinjuku // Best Hotel Gym In Nishishinjuku
Good Smith machine, nice range of dumbbells and a hotel with a cracking view. A solid performance.
If you're looking for a hotel with a great gym, the Hilton Tokyo at Nishishinjuku is a great option. It has all the equipment you need to get a good workout, plus some great views of the city to help keep you motivated.
The hotel is also in a great location for visitors, as it's close to some of Tokyo's best shopping and dining spots. And because it's part of the Hilton chain, you can be sure that their service and facilities will be up to par. Reviews from previous guests are positive, with many stating that the gym was one of the main reasons they chose to stay at the Hilton Tokyo.
Rates start at ¥25,000 per night (which usually includes breakfast), making it one of the more affordable options on this list.
Reception: tokyo@hilton.com
The Pros
Technogym Pin Selected Machines
Hack Squat
Smith Machine
Realistic Workouts Possible
See More Photos & Availability >>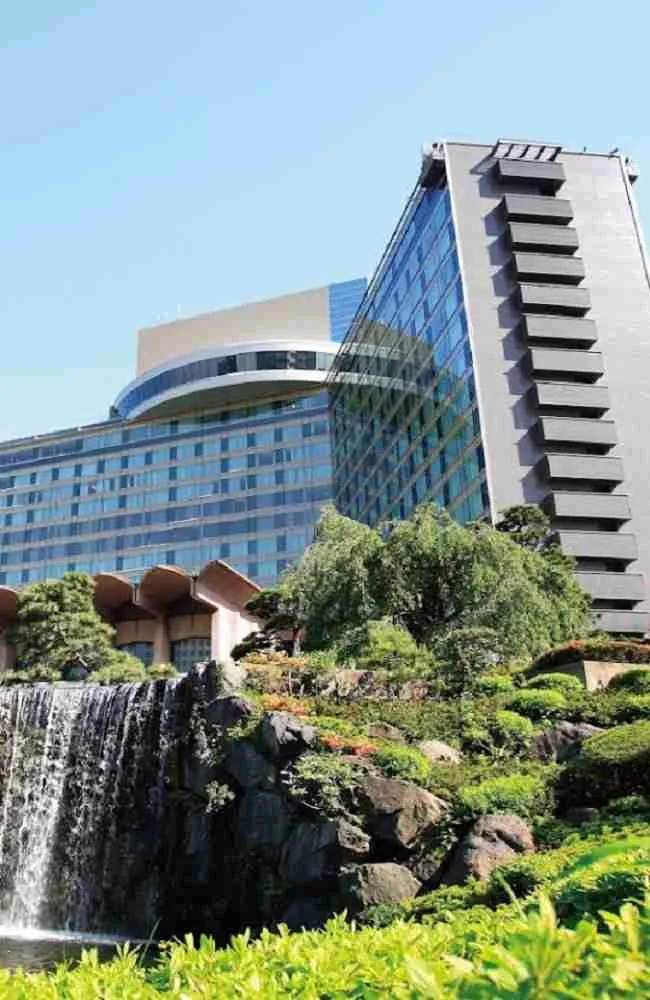 Ave Price Per Night: £180
Neighbourhood: Chiyoda City
Gym Hours: 5am – 10pm
2. Hotel New Otani Tokyo The Main // Best Hotel Gym In Chiyoda City
It's a proper gym, decent kit, you can hit all the primary lifts - but hotel guests still have to pay. If you like the convenience of it near to you - then it's a great shout still.
The Hotel New Otani Tokyo The Main is one of the best hotel gyms in Tokyo. Not only does it offer a broad range of equipment, it also has a spacious and comfortable area to work out in.
What's great is that the gym features a wide range of top-of-the-line equipment, including treadmills, ellipticals, stationary bikes, rowing machines, and even kettlebells. They also have weights and other machines for strength training. Plus, if you're into workout classes, they have yoga and aerobics classes as well!
The hotel also boasts a great location near the famous Shibuya crossing and shopping area. This makes it great for tourists who want to explore the city while getting their fitness in at the same time. On top of that, reviews from visitors reveal that the service is great too. The average price per night for a room is about $220 USD (not including taxes) which includes breakfast. Lastly, their food service also has pretty decent healthy eating options for those who are looking for something light after a good workout session.
Reception: yoyaku@nagaoka-newotani.co.jp
The Pros
Commercial Gym
Cybex
Preacher Curl
Squat Rack
The Cons
Dumbbells Limited
Fee For Hotel Guests...BOOOOO!
Realistic Workouts Possible
See More Photos & Availability >>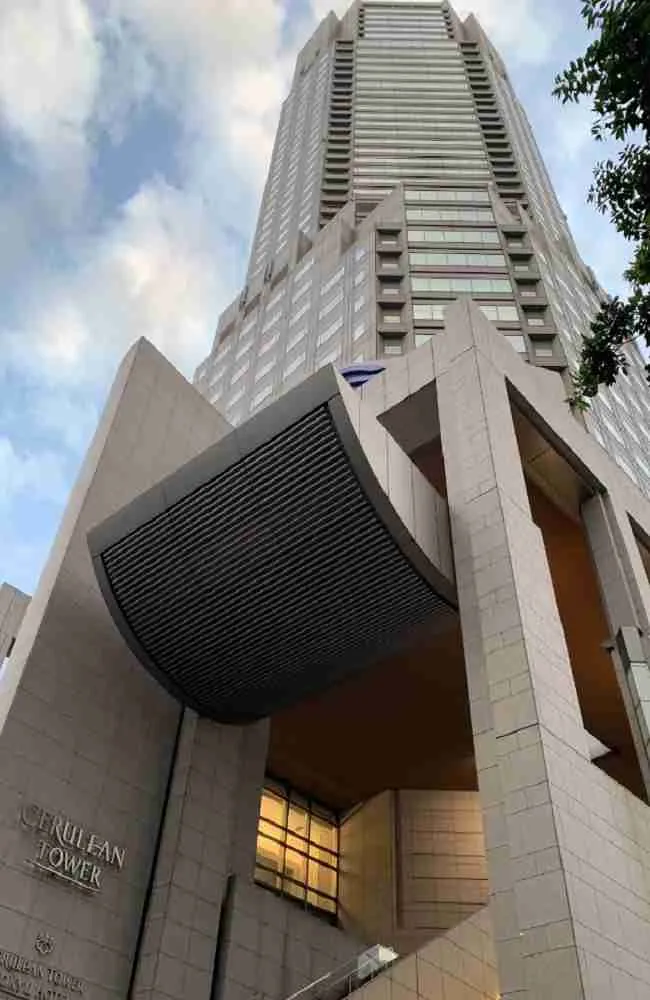 Ave Price Per Night: £150
Neighbourhood: Shibuya City
Gym Hours: 06:00 – 21:00
Max Dumbbell: 22kg
3. Cerulean Tower Tokyo Hotel // Best Hotel Gym In Shibuya
If you like to swim, then the Cerulean's skyline pool is a great way to burn calories and experience the view. Nice hotel - nice gym.
Cerulean Tower Tokyo Hotel is a great option for tourists who still want to stay in shape when on holiday. Located in Shibuya, the hotel is known for its incredible gym facility that features a wide array of equipment and amenities. The gym has several modern cardio and strength machines as well as free weights and other equipment.
The hotel also boasts a fantastic swimming pool with a stunning view of Tokyo's skyline, perfect for swimming laps in the morning or simply relaxing at night. Clinical nutritionists are also available to provide advice on healthy lifestyle habits and healthy eating options are available at the hotel's Argentinian restaurant.
The average price of a room per night is around €150 including breakfast, making this an affordable choice for those looking for a high quality fitness experience in Tokyo.
Reception: cerulean-h.ro@tokyuhotels.co.jp
The Pros
Floor matting
Smith Machine
Leg Extension
The Cons
Dumbbells are a bit light.
Realistic Workouts Possible
See More Photos & Availability >>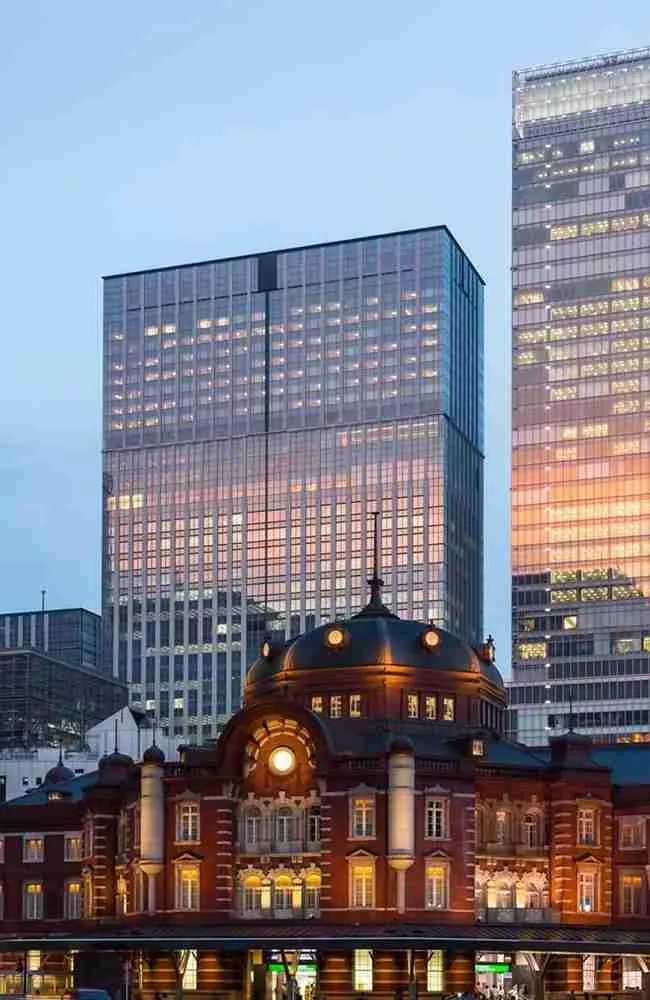 Ave Price Per Night: £120+
Neighbourhood: Marunouchi
Gym Hours: 24/7
Max Dumbbell: 30kg
4. Shangri-La Hotel Tokyo // Best Hotel Gym In Marunouchi
24/7 gym and a good value stay, make the Shangri-La a great hotel fitness centre pick in Tokyo.
Shangri-La Hotel Tokyo is one of the best hotel gyms in Tokyo. The hotel gym is well equipped with a range of cardio and strength-training equipment; it also offers separate studios for aerobics and yoga, plus a pool, Jacuzzi and sauna. This means that if you like to stay fit on your travels, you can do so easily here.
On top of this, reviews from previous visitors indicate that the rooms are clean and comfortable, and that their food service offers a variety of healthy eating options. Plus, for an average price of ¥14,000 per night (not including breakfast), it's good value for money too.
Reception: Shangri-la.circle@shangri-la.com
The Pros
Good Value Hotel
Smith Machine
Good Dumbbells
The Cons
No Free Barbell - Squats & Deadlifts on Smith only.
Realistic Workouts Possible
See More Photos & Availability >>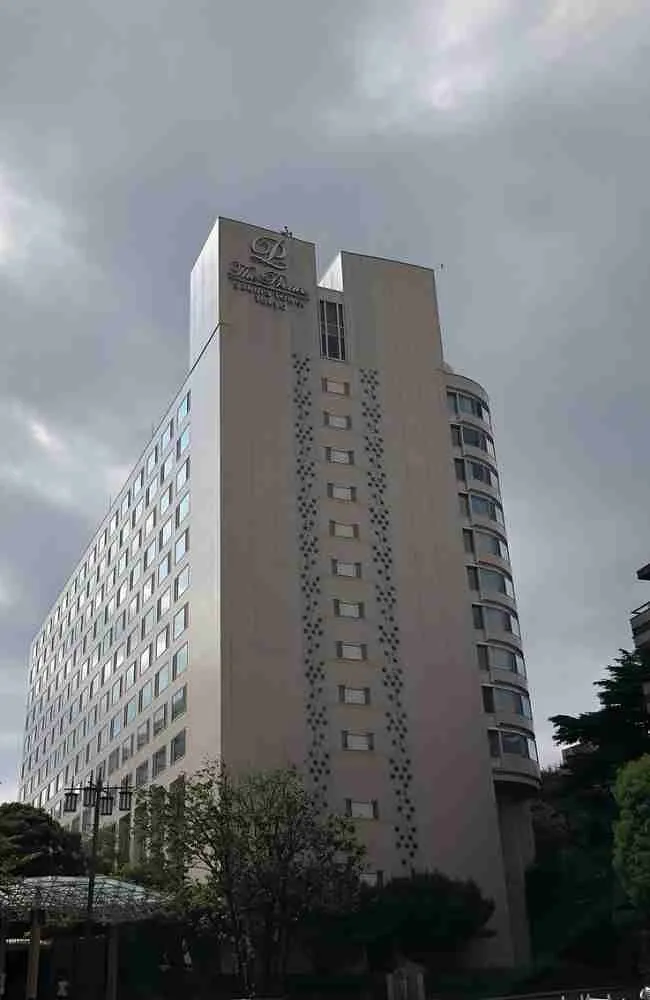 Ave Price Per Night: £100
Neighbourhood: Minato City
Gym Hours: 6am – 10pm
Max Dumbbell: 30kg
5. The Prince Sakura Tower Tokyo // Best In Class
If your hotel gym has Hammer Strength - you win. Best hotel gym in Tokyo goes to the Prince Sakura Tower.
The Prince Sakura Tower is an excellent choice if you want an all-round great fitness center in the city. As far as Tokyo hotels go, this fitness centre, will leave hotel guests who value real weight training equipment, very satisfied. Situated in the chic Maranouchi district of Tokyo, the hotel boasts a fully equipped gym with the latest machines and equipment, as well as a wide range of classes, from yoga and pilates to martial arts.
What's more, their food service features healthy options such as organic vegetable dishes and protein-rich meals, as well as affordable options for those on a budget. The average price for a room per night is around $100-$120 USD and it does include breakfast.
Overall, the Prince Sakura Tower is a great hotel for fitness enthusiasts who are looking for an all-round experience – fantastic equipment, classes and food – at an affordable price.
Reception: tkn-rsv1@princehotels.co.jp
The Pros
Technogym
Skillmill
Weight Plates Power Rack
Realistic Workouts Possible
See More Photos & Availability >>
If you're looking for a great gym on the cheap, then look no further than Tokyo's public gyms. This city is packed with top-notch fitness centres where you can get your exercise on without having to break the bank. The best of these is definitely the Sumitomo Fitness Centre in Shibuya. Not only does the fitness club have state-of-the-art weight training equipment, modern cardio machines and plenty of room to spread your lats out, but it also offers a range of classes, including Zumba and yoga. Plus, membership fees are very reasonable, so it's perfect for those travelling on a budget.
Yes! Many of the best gyms offer day passes in Tokyo. If you're looking for a good workout while you're in town and don't want to commit to a longer membership, this could be a great option.
For example, the Palace Hotel Tokyo offers one-day access passes at their gym, which come with access to a well-equipped weight room, pool, sauna and steam room. The fitness centre is full of state-of-the-art machines including treadmills, stationary bikes, elliptical trainers and rowing machines. You can also take your pick from a variety of group classes like spinning and cardio dance classes.
Likewise, the Grand Hyatt Tokyo also offers day passes for its guests. Not only does it have a great selection of weight training equipment but it also has hot yoga facilities as well as a wide range of exercise classes like kettlebells, boxing and circuits. Plus, it's located in one of the busiest parts of Tokyo so you can explore the city after your workout too!
Visitors to Tokyo also check out
Have We Missed A Great Hotel Gym In Tokyo?
If we have missed a great hotel gym in Tokyo that you think deserves to be on this list, drop us a message to contact @ barbellsabroad dotcom. If you want to update your hotel's details, reach out to us also. We always want to add more information on our listing pages.
I feel like most hotel gyms are fitted out by someone who has never stepped foot in one. Spending fortunes on multiple cardio machines but not an Olympic bar in sight. We review hotel gyms so your next trip doesn't mean missed workouts. I am a Certified SAQ Trainer and REPs (UK) PT trained | @theskinnyboy on Insta
David // 20+ Year Gym Rat