Best Hotel Gyms in Antalya
We review the best hotel gyms in Antalya, and tease you with one of the best reasons outside all inclusive food for visiting this Turkish gem.
Travelling to Antalya and love to stay fit?
TLDR: Antalya is popular with it's all inclusive hotel resorts. While that can be great for those who don't care about their personal health, for gym fans, it can be anxiety inducing nightmare. I love the idea of all-inclusives, but I need a real gym to use if I'm staying in one. Thankfully these hotel gyms in Antalya don't disappoint. Check out the winner below, or browse for runners-ups. 
WINNER: Akra Hotel // Why? Plate Loaded Technogym Equipment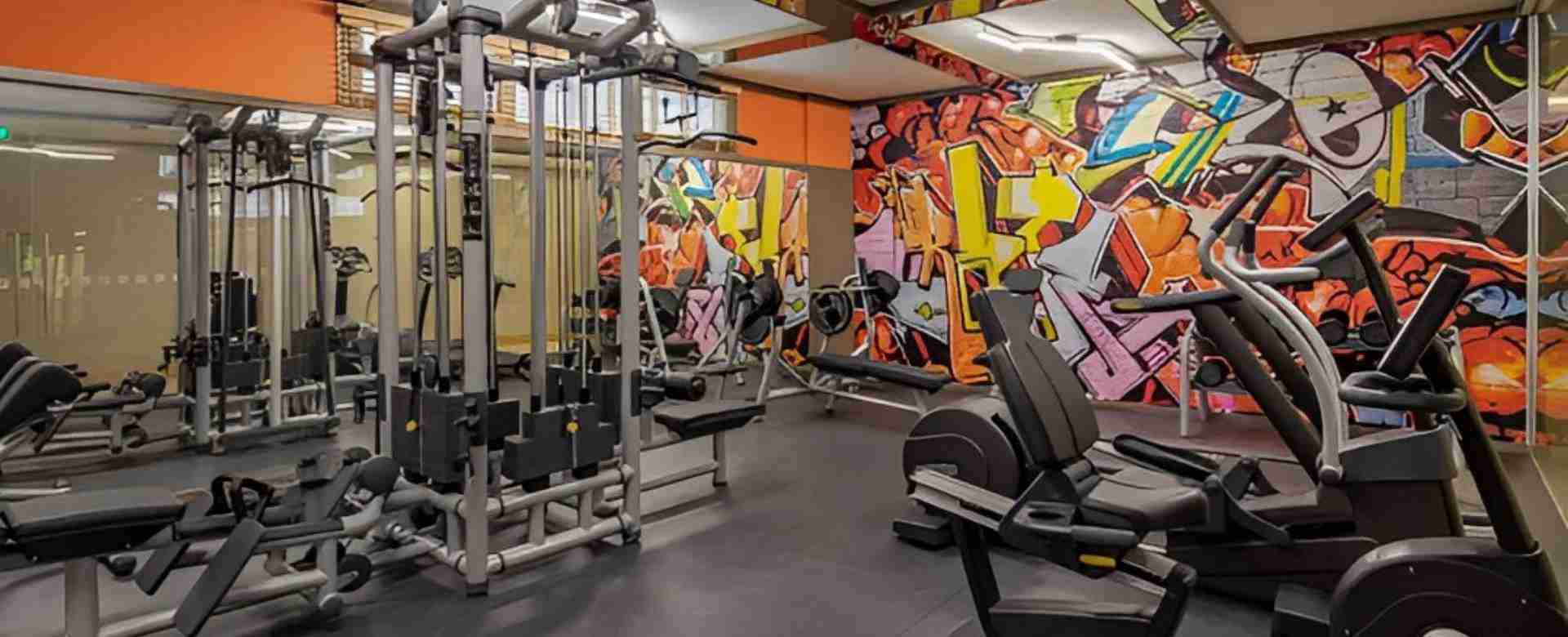 what's ANTALYa like for fitness fans
This stunning coastal city is located on the Mediterranean Sea in southern Turkey. It's a popular destination for tourists, who come for the sun, sand and sea—not to mention the excellent shopping and vibrant nightlife.
If you're looking for a city with plenty to see and do, Antalya is a great choice. The annual average sunshine here is around 2,700 hours, so you can be sure of plenty of good weather. And although Antalya is not the most affordable city in Turkey, it's still good value for money when compared to other European destinations.
Is Antalya a good place for fitness lovers to visit?
When it comes to fitness, Antalya doesn't disappoint. If you're looking for a city that hosts big fitness events, Antalya is the place to be. The Antalya Marathon is one of the biggest in Turkey, and it's not just runners who come out to participate. There's also a great range of outdoor activities to enjoy in the city, from hiking to biking.
And if you're not keen on exercising in your hotel gym, no problem. There are plenty of great places to get fit in Antalya. The city is home to some world-class gyms and fitness studios, which offer a range of classes and activities. And if you're looking for a more relaxed workout, why not try one of the many yoga studios in the city?
Antalya is also a great place to eat healthy. The city has an abundance of fresh fruit and veg markets, where you can stock up on delicious and healthy snacks, not forgetting that Turkish and Levantine cuisine is amongst the best gym food when out eating back home.
How We Picked The Best Hotel Gyms in Antalya
The 'science' behind our Antalya gym hotel reviews
This review on hotel gyms in Antalya was fuelled by the Somerset Stackmaster himself, Lee. Fresh back from a trip to Antalya and an all-inclusive he took the time to check out the gym opportunities while his travelling companions got sloshed by the pool. We are our own audience, so when it comes to determining the real value of the fitness centres in Antalya's holiday accommodation, we bring decades of training experience, gym qualifications and sheer nerd value to the table. That's the TLDR on how we picked these hotels.
The reality is most hotel gyms have been put together by someone who has never been to a gym in their life. We weigh up several facts when it comes to picking winners or calling out losers.
1. Can you complete the major compound lifts? Read more about these "Foundational Lifts".
2. Who does the weight load cater for? Are there enough weight plates/dumbbells for regular gym users?
3. Overall gym conditions. This includes space to stretch, the condition of equipment, is there a/c etc. 
4. Cardio Range. Is there much variety? Or is there a large focus on treadmills; the one exercise that requires no gym to do.
The Top 5 Hotel Gyms in Antalya
Below we feature our top 5 hotel gyms in Antalya. The location is a little smaller than some of our other review targets such as our guide to hotel gyms in London, or Berlin; but we think these locations will still tick all the main boxes.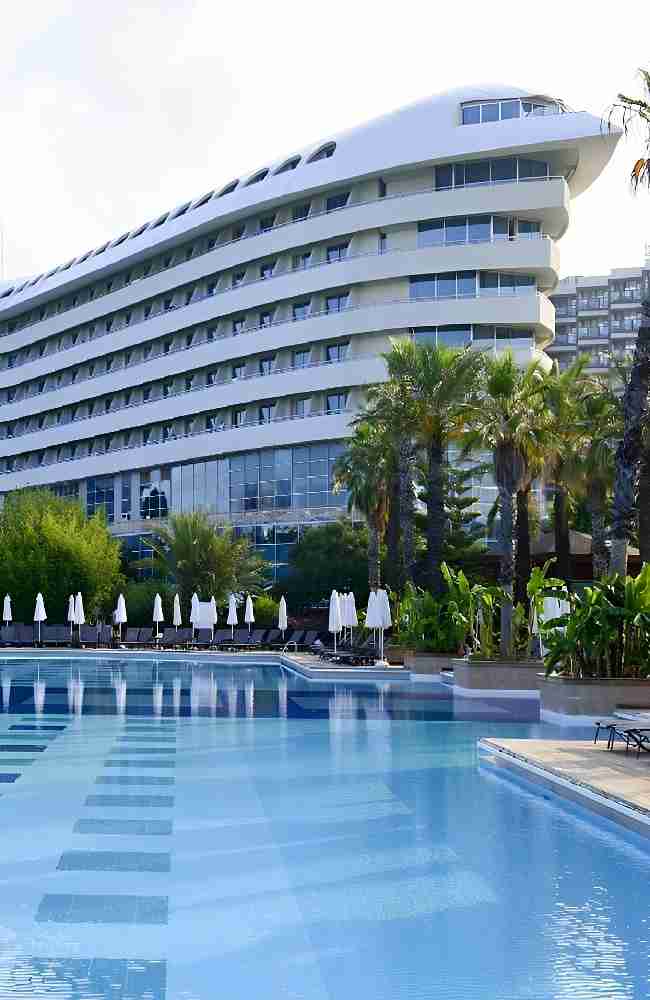 Ave Price Per Night: £60
Neighbourhood: Aksu
Gym Hours: 08:00 – 20:00 Mon – Sun (Craig David) 
1. Concorde De Luxe Resort
I'm not sure what they put in the hotel owner's water out here, but every hotel gym is a worldy. The Concorde has a flat, smith AND incline bench.
If you're looking for a hotel with a good gym, the Concorde De Luxe Resort is a great option. It has a wide range of equipment, including treadmills, bikes and weights, as well as a steam room and sauna.
What's more, the gym is open 24 hours a day, so you can work out whenever you like. And if you need any help or advice, the staff are happy to help. The hotel is also popular with tourists, so you can be sure of getting good reviews.
Room prices start at around £60 per night, which includes breakfast. There's also a swimming pool and several restaurants on site, so you'll be spoilt for choice when it comes to food.
Reception: info@concordehotels.com.tr
The Pros
Deadliftable
Rubber Flooring
Plenty Of Weight Plates
Realistic Workouts Possible
See More Photos & Availability >>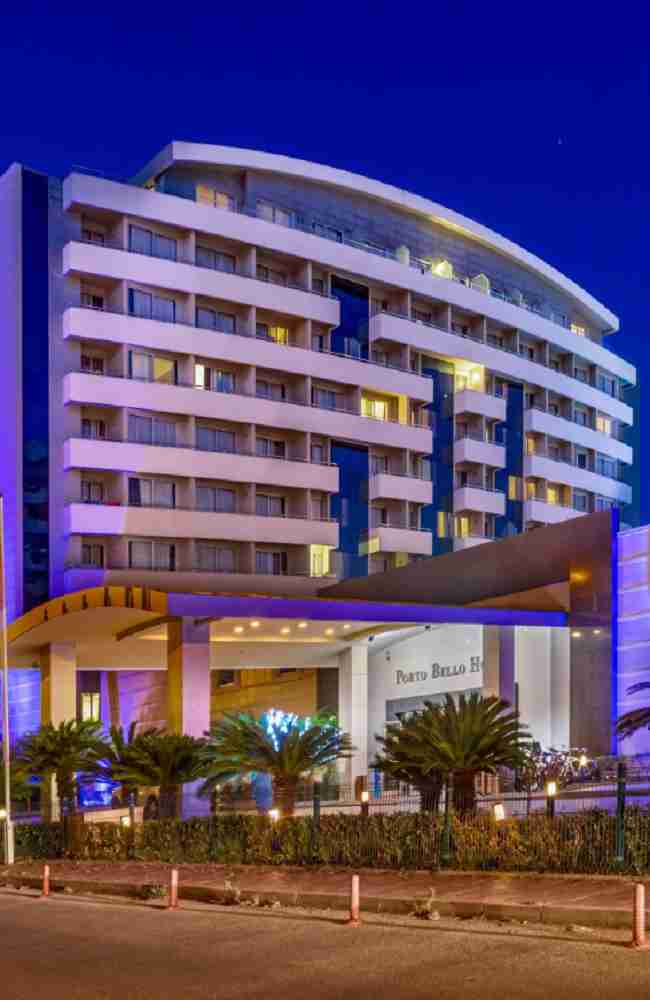 Ave Price Per Night: £80
Neighbourhood: Konyaalti
Gym Hours: 24/7
2. Porto Bello Hotel Resort & Spa
This hotel gym gives us Golden Era of bodybuilding vibes. A holiday here will send you home more jacked than when you arrived.
The Porto Bello Hotel at number 2, definitely deserves its spot on our list of the best hotel gyms in Antalya. This particular hotel is one of the most popular in the area and comes with a variety of amenities, including a large gym equipped with various pieces of cardio and Life Fitness strength training equipment. It also offers classes such as yoga and Pilates.
The hotel itself is highly rated and praised by guests for its helpful staff, clean rooms, and good food selection. As far as room prices go, you can expect to pay around $90 a night, which includes breakfast. Not only does their breakfast service include healthy options – yoghurt, fresh fruit, etc. – but they also serve delicious Mediterranean meals throughout the day that are sure to keep your energy levels up during your stay!
Reception: info@portobello.com.tr
The Pros
Looks like it was kitted out by a bodybuilder.
Golden Era vibes
The Cons
Maybe a little dated?
Realistic Workouts Possible
See More Photos & Availability >>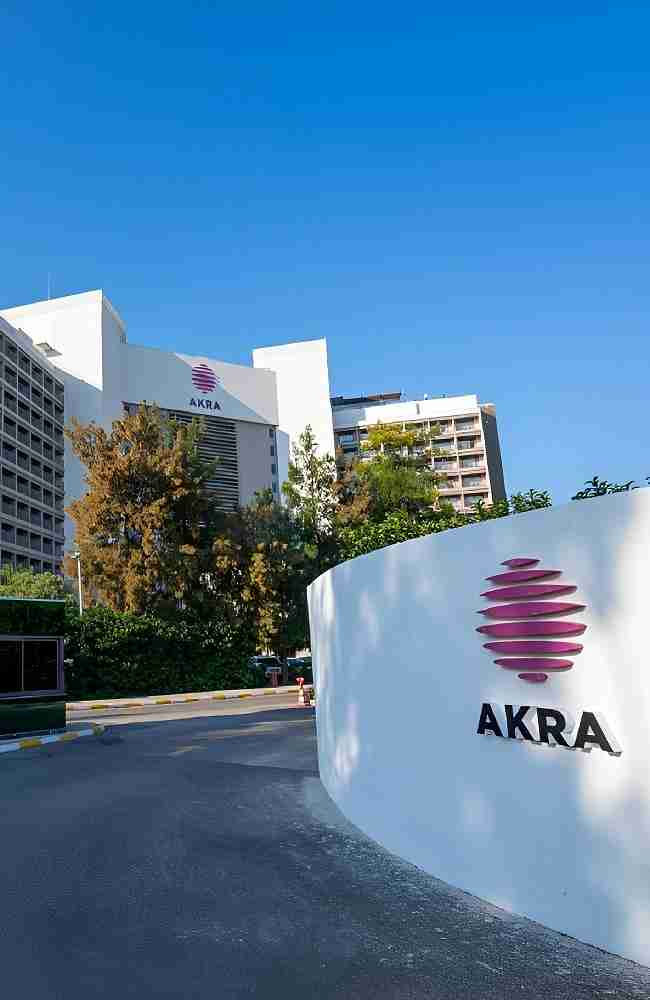 Ave Price Per Night: £100
Neighbourhood: Antalya City 
Gym Hours: 6am – 10pm
3. Akra Hotel / Antalya's Best For Technogym
If you have plate loaded gym equipment in your hotel, you can have my bank card.
If you're looking for a hotel with a gym in Antalya, then the Akra Hotel is definitely one to consider. The gym is well equipped with all the latest cardio and strength machines, as well as free weights, exercise balls, and other fitness equipment. Plus, the hotel offers a wide range of fitness classes such as yoga, Pilates and aerobics.
Moreover, in terms of convenience the Akra Hotel features a restaurant and bar serving healthy options for breakfast and dinner. The average price for a room per night is around $100 USD, which includes breakfast and other amenities like free Wi-Fi.
Overall, the Akra Hotel in Antalya provides everything you need to stay healthy while on vacation. The gym has modern equipment, great instructors and plenty of options for healthy eating – all for an affordable price!
Reception: info@akrahotels.com
The Pros
Full Technogym Set Out
Decent Plate Loaded Leg Press Pretty flawless arrangement
The Cons
If someone is using heavy leg press, doing deadlifts could be hard due to demands on weight plates.
Realistic Workouts Possible
See More Photos & Availability >>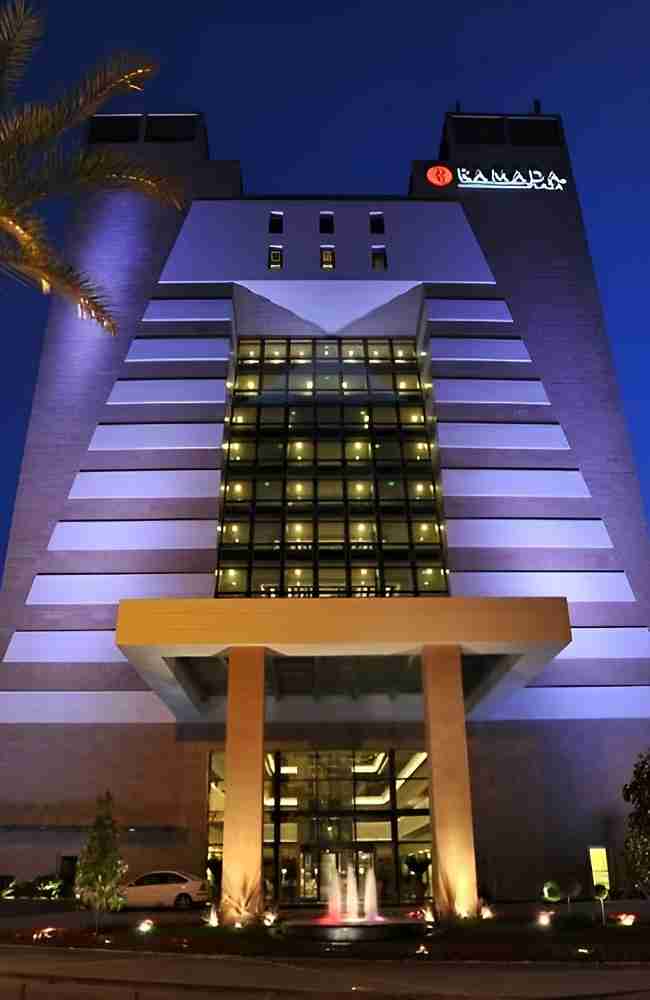 Ave Price Per Night: £80
Neighbourhood: Muratpaşa
Gym Hours: 6am – 10pm
Dumbbells – 30kg
4. Ramada Plaza By Wyndham // Best On Antalya Bay Beachfront
Good all-rounder. Not the winning hotel gym in Antalya, but ticks most boxes. The rest of the hotel shines also.
Travellers booking a stay in Antalya should consider the Ramada Plaza by Wyndham for their fitness needs. You'll be heading to the heart of the city for some great culture and beach vibes, not to mention their 24-hour gym! The gym provides all the standard equipment including free weights, treadmills, exercise bikes and more, so you can get your routine going straight away.
Reviewers consistently praise the hotel's hospitality and service overall. On top of that they have a great variety of food options available – everything from healthy eating to traditional Turkish cuisine. Plus you get all this at a reasonable price of around $90 per night.
In conclusion, the Ramada Plaza by Wyndham offers great value with its wide range of amenities, it's central location and quality fitness centre. It's no wonder why it's one of the best hotel gyms in Antalya!
Reception:info@ramadaplazaantalya.com
The Pros
Good Cardio
Full Technogym Set Up Flat Bench Cable Jungle Gym
The Cons
Hard Floor - Not Deadlift Friendly
Realistic Workouts Possible
See More Photos & Availability >>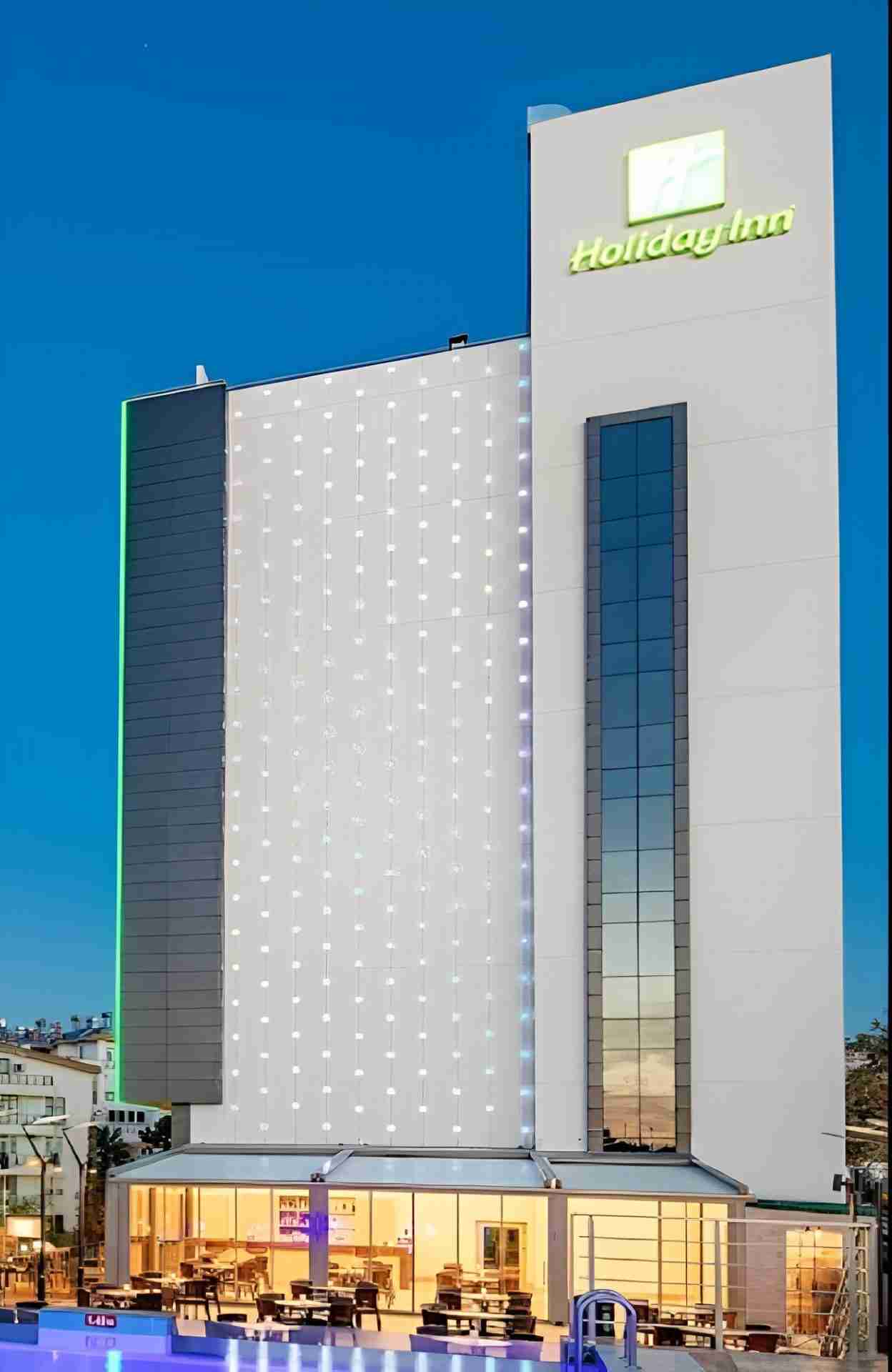 Ave Price Per Night: £100
Neighbourhood: Lara 
Gym Hours: 6am – 10pm
5. Holiday Inn Antalya - Lara IHG //
An honourable mention. The flat bench means an Olympic bar - which means foundational lifts.
Another entry in our list, is the Holiday Inn by Lara IHG. The Holiday Inn has a fantastic hotel gym in Antalya that definitely caters to travellers who care about fitness. A gym put together by a fitness fan, appears to be the running theme in these Antalya fitness hotels. They have a well-equipped gym with a range of cardio and weight machines as well as an outdoor swimming pool, sauna and Jacuzzi. It also features an on-site fitness coach who will help you plan out your workout.
Their 61 comfortable rooms include a range of amenities, such as satellite TV and free Wi-Fi, and their breakfast service includes healthy options such as muesli and fruit salads. Prices for rooms typically start from around €100 per night including breakfast, which makes it great value for money.
Reviews from visitors have been overwhelmingly positive, with many praising the friendly staff and the cleanliness of the hotel. All in all, it is definitely worth considering when looking for the best hotel gym in Antalya.
Reception: info@hiantalyalara.com
The Pros
Good for its size
Flat Bench
The Cons
Not the biggest gym
Could do with more weight
Realistic Workouts Possible
See More Photos & Availability >>
Honourable Mentions in Antalya (Click to see more)
If you're looking for a public gym that goes above and beyond, one of the best options in Antalya is the İskele Gym. With a wide selection of equipment and great trainers on hand to help you with any questions or needs you may have, it's no wonder this is one of the most popular gyms in the area.
Whether you want to improve your cardio workouts or gain strength, this gym has something for everyone with over 50 pieces of equipment at various levels. The gym also offers group classes like yoga, Pilates, and Zumba if you're looking for a more interactive experience. Plus, with free Wi-Fi throughout, you can easily listen to music or even watch your favourite show while working out.
For those looking for an extra pampered experience after their workout, İskele Gym also offers saunas and steam rooms. So why not treat yourself and book a session at this top-notch facility?
Are you looking to get a good workout in while you're in Antalya but don't want to commit to a full membership? It's great news that many of the gyms in the city offer day passes!
Now that it has become so popular for hotels to have on-site fitness centres, many of them are now offering day passes for locals or tourists who just need a gym for a day. So if you have a particular exercise routine that you like to stick to, or if you just need some equipment for a one-off session, then there are plenty of gyms in Antalya offering day passes.
Make sure you're aware of what the day pass includes. Some may include access to all the usual amenities such as showers and locker rooms, and others may be limited to only certain facilities. It's important to ask the gym staff beforehand so that you don't end up with any nasty surprises!
Visitors to Antalya also check out
I feel like most hotel gyms are fitted out by someone who has never stepped foot in one. Spending fortunes on multiple cardio machines but not an Olympic bar in sight. We review hotel gyms so your next trip doesn't mean missed workouts. I am a Certified SAQ Trainer and REPs (UK) PT trained | @theskinnyboy on Insta
David // 20+ Year Gym Rat